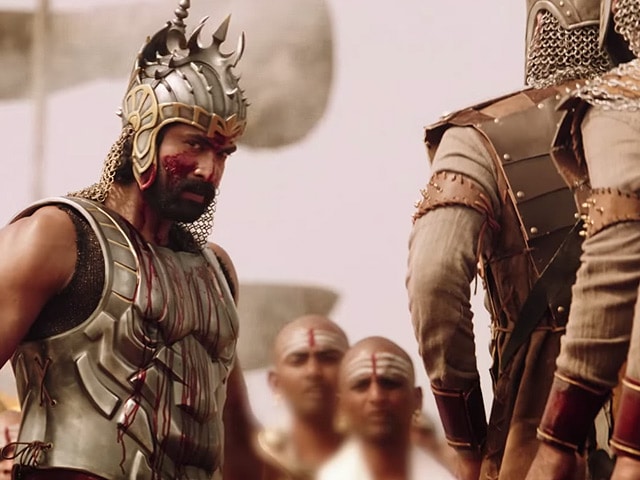 Chennai:
A lot has already been written and raved about, regarding the painstaking amount of detailing that has gone into the making of the magnus opus
Baahubali
.
Being the linguist that he is, Madhan Karky who was in charge of the Tamil dialogues, after hearing the requirements of director S S Rajamouli, decided to create from scratch an entirely new language called
Kiliki
to be spoken by a tribe called
Kalakeyas
, akin to the Elvish language spoken in
The Lord of The Rings
.
Madhan after quite some homework, coined 750 new words for the language using consonants on the basis of the mood in which the words were spoken in the movie. He then went about creating a rough sketch of 40 grammar rules to be applied, while using those words in a sentence. After everything was documented, dedicated interpreters and specialists were employed during the shoot to help the actors with the pronunciations. The
Kalakeyas
are led by actor Prabhakar in the film.
The biggest challenge would have been obviously translating the mood to screen with just reactions and phonetics, as the team had made a conscious decision not to use subtitles for any of the sequences involving the
Kalakeyas
. The very fact that an unknown language has managed to convey pride, conviction, dread, excitement, and panic in different instances is the real triumph to Rajamouli's vision and Madhan's persevering hard work.