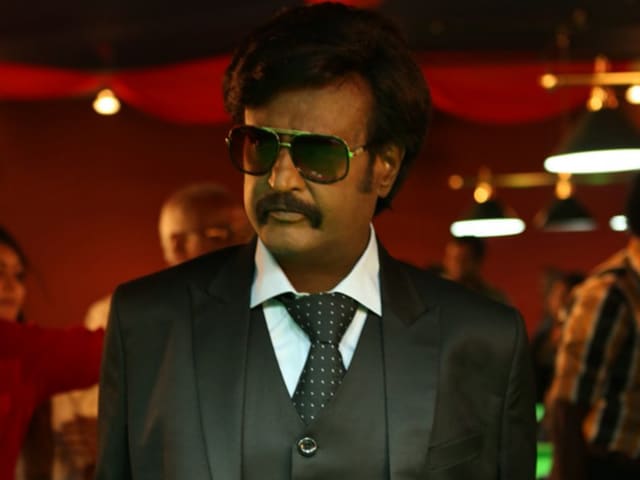 Highlights
Rajinikanth's Kabali released on July 22
'It was a jolly experience,' said a member of the audience
'I'm touched by this effort. It's a humane gesture,' said S Thanu
Chennai:
There was thunderous applause at Chennai's Satyam Cinema as the audience heard: "Rajinikanth puts on his suit and stylishly walks out of the jail".
You guessed it right - it's the opening scene
of the superstar's Kabali
. The only difference is that the 700 plus fans at the theatre are visually challenged. This version of the film playing had employed descriptive audio technology that gives scenic audio narration of the visuals shown in between the dialogues in the movie to help those, who are visually impaired, imagine, understand and enjoy the film.
Many gave thumbs-up and said that the attempt was a real treat for them.
V Marimuthu, a music student said: "It was a jolly experience. I was able to fully understand the film unlike other regular movies".
Divya Bharathi, a Tamil literature student added: "The description was so nice, I was able to literally see what was happening".
The gangster film
has some strong emotional scenes as well, for example - when Rajinikanth adopts the role of mob boss Kabali and the don meeting his wife who was believed to be dead after many years. The vivid narration of their reunion brought tears in the eyes of many. K Kumar, a businessman asked: "No Filmmaker seems to have thought about us earlier. I used to take someone with me to explain. Today I feel empowered. I was able to follow the film on my own, independently".
The idea is a corporate social responsibility initiative by popular FM network Radio Mirchi, who screened the film free of cost. Sushmitha Chakkungal, Head of Cluster Programming shared: "We want this to become a trendsetter so that those who are visually challenged can walk into any movie hall anytime and enjoy the film like any of us. In the West, a simple FM technology that works with mobile phones enables visually challenged to listen to the audio description on their headphones while watching it with others".
The narration was voiced by actor and popular RJ Mirchi Senthil. A three member team took three days to complete the scripting and recording. Mr Senthil said: "It was challenging. We had to be sensitive to the director's purpose of the pauses and silences where we incorporate audio description. At the same time we've to tell our audience about what happens. It was a special experience. We learnt a lot".
The recording and technical work was done by Four Frames and Real Image.
S Thanu, the film's producer said: "I'm touched by this effort. It's a humane gesture. We should make this a part of every movie."
"We promise to bring more to make all films accessible to all," said Team Satyam.