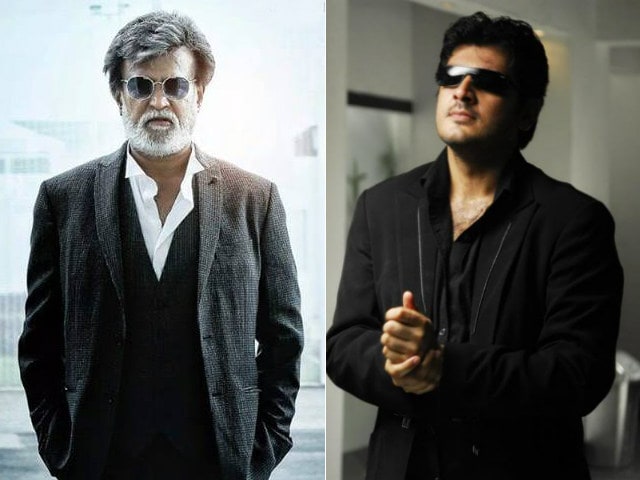 Highlights
'This is the biggest film in my career,' said Kabali's costume designer
Anu described Rajinikanth's look as classy, subtle and sophisticated
'I did pay careful attention to give Kabali my best,' said Anu
Chennai:
When Kollywood's ace costume designer and stylist Anu Vardhan got a call from director Pa Ranjith to design the costumes for
Rajinikanth in Kabali
, she was over the moon. For the lady, who designed southern heartthrob Ajith Kumar's look in
Billa
as the stylish don, it was a full circle. For Rajinikanth plays a don in
Kabali
and the challenge lay in not only complementing his natural style with his attire but also to show him differently from all the don roles so far. In an interview, Anu revealed the behind-the-scenes moments designing for an iconic superstar in one of the biggest films of this year.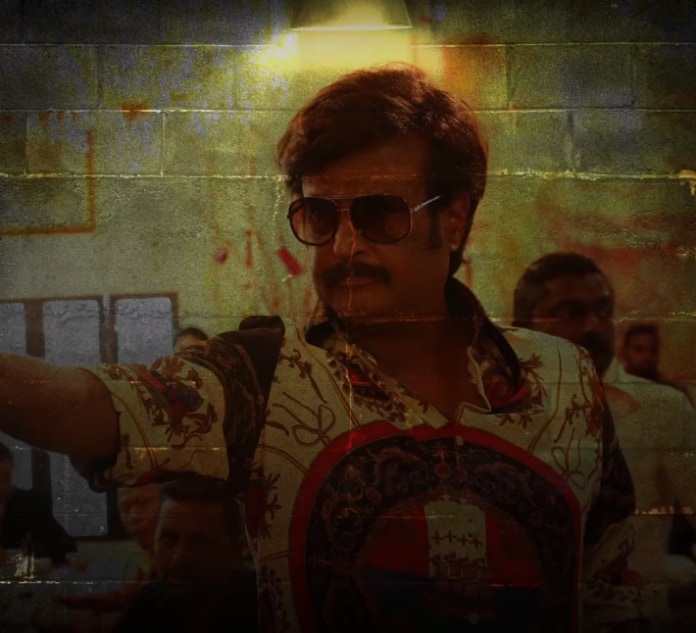 Recreating Rajinikanth from the eighties
"This is certainly the biggest film in my career so far," said the lady who started her journey in films in 1998 and has done films in Hindi, Malayalam, Telugu and Tamil till date. Her
Kabali
journey began when Pa Ranjith narrated the character to her and discussed Rajinikanth's various looks. Rajinikanth plays an ageing don as well as a young man in the flashback parts of the film. "So I had to design two looks. One was the contemporary Rajinikanth while the other was the younger Rajinikanth of the eighties. Pa Ranjith was very meticulous. Along with the Art director Ramalingam and make-up artist Bhanu, we discussed every detail of his looks. Ranjith had all the details worked out - fabrics, looks, cut, style and colour palette - that he wanted for Rajinikanth. I then showed Ranjith swatches of various materials for approval. For the eighties' look, I had a tough time sourcing printed material in large quantities for his shirts. I picked up stuff from few stores in Chennai who stocked old material while the rest I bought from Malaysia where a large part of the film is set. Art director Ramalingam was a huge help for he gave me umpteen song clips of Rajinikanth from the eighties for reference. We had a trial run with Rajinikanth sir before finalising everything. He was particular only about the fitting and left the rest to us. It was amazing to watch how he transformed into the character the minute he wore the costumes. Within minutes he appeared 25 years younger before our eyes. When you look at Rajnikanth, you just look up to him. It was so inspiring and motivating for me as a costume designer."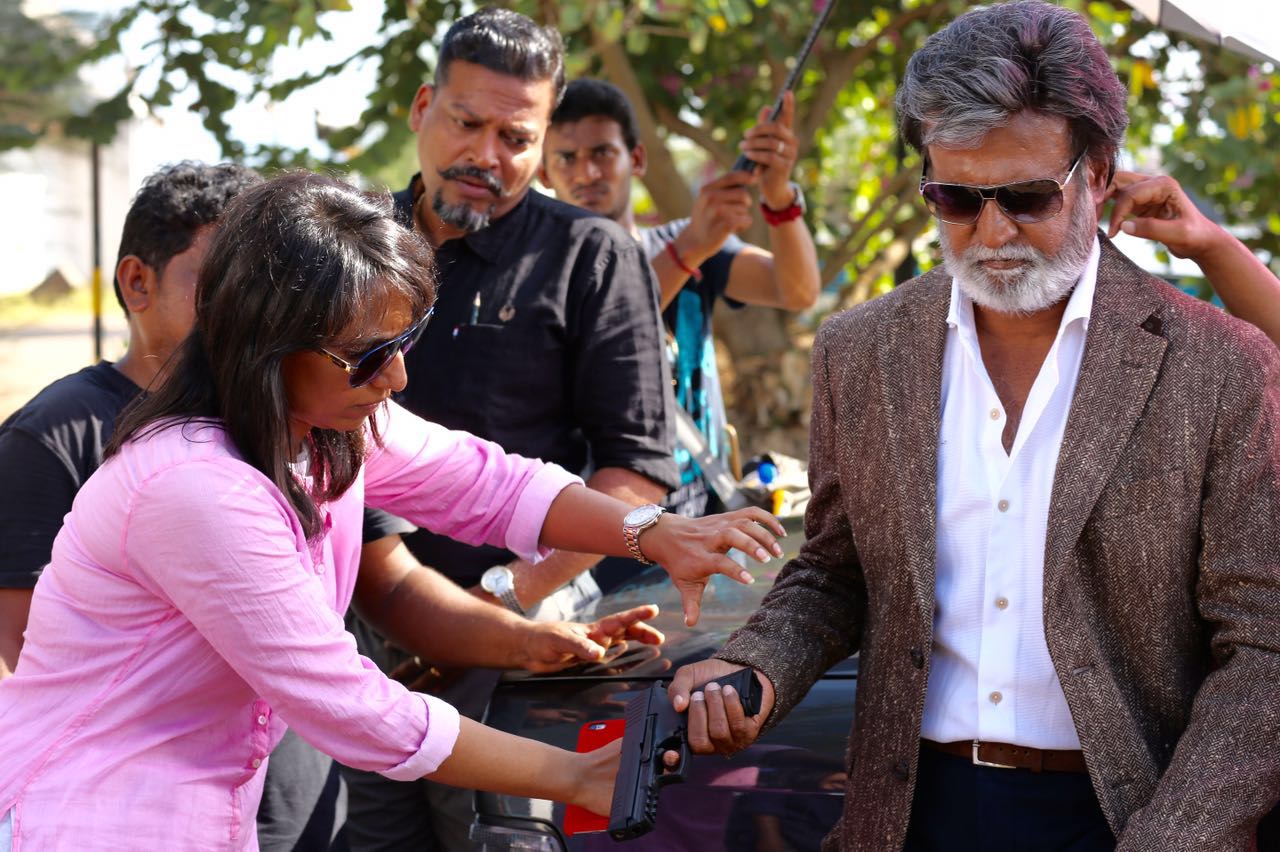 Anu travelled with the unit extensively when she was not busy sourcing the costumes. Rajnikanth apparently, not only plays an international don settled in Malaysia, he also has several leading international brands to complete the suave and world class look. For the older version of Rajinikanth's role, Anu sourcedsuits and fabrics from retailer Hackett London apart from Hugo Boss, the Italian brand Massimo Dutti and the Portugal-based brand Sacoor Brothers. His sunglasses were sourced from Louis Vuitton, Michael Kors and Tom Ford. "I got around 50 suits made for him with 7 suits for each look. We got mostly woollen, cotton and natural fabrics. I got over 30 sunglasses for him from which we used the best ones. In fact one day, we saw him wearing his own Louis Vuitton glasses for the shoot. We felt they were perfect for the film and used the same brand for several scenes," said Anu.
So did she feel the pressure of working for a Rajinikanth film?
"Of course you do feel a huge sense of responsibility because you know that whatever he wears on screen may set a trend. I have seen it happen before in
Billa
and
Vedalam
with Ajith. So I did pay careful attention to give
Kabali
my best, it being the biggest film of my career. The wonderfully co-ordinated team and the producer were a big help with the liberty they gave me to source the best," recalled Anu.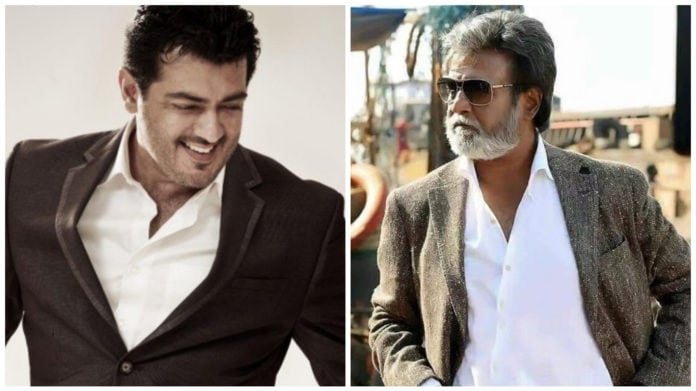 Solid colours for Billa, plaids and tweeds for Kabali
Anu described Rajnikanth's look as classy, subtle and sophisticated with the blues and greys dominating the older look while a colourful palette is used for the younger version about Rajinikanth. Since Anu has worked in
Billa
giving Ajith Kumar the look of a don, how did she make Rajinikanth look different in
Kabali
?
"Both are very contrasting. From the backdrop to the character background and their spaces, both dons are different and diverse. Directors Vishnuvardhan and Ranjith conceived their dons in the way they perceived them and I just recreated it for them on screen. It's the directors who have the vision and I just constructed it for them. Hence, not only will the clothes be different but so will the viewpoint, frame of mind and personality, each being unique to their characters. For example, the colour palette for
Billa
was black and white and they were all solid colour formal suits. But in
Kabali
, I have used a lot of plaids, tweeds and herringbone four piece suits and some casual jackets teamed with denims. I have deliberately used textures and patterns to give the character more depth and intensity," signed off Anu.
(Except for the headline, this story has not been edited by NDTV staff and is published from a syndicated feed.)