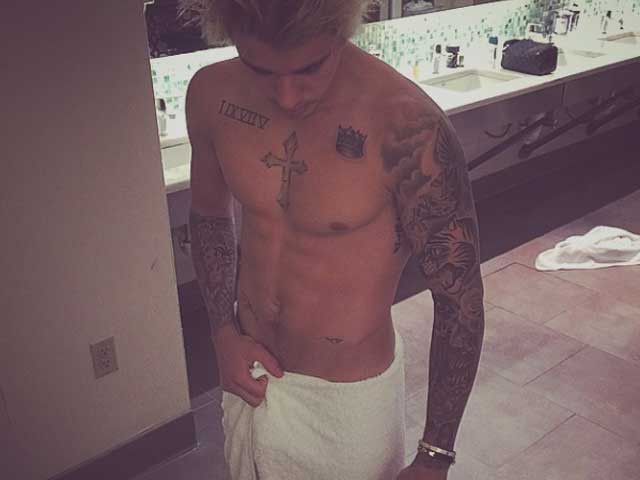 Singer Justin Bieber has poked fun at allegedly photoshopped images of his toned abs by posting images of his real body on a social media platform.

The 20-year-old took to Instagram to show off his body in a shirtless picture wearing only a white towel, reports aceshowbiz.com.

"Photoshop lol," Bieber captioned the image.

After Justin's Calvin Klein photographs were released online, the website BreatheHeavy.com posted some allegedly photoshopped images showing the Baby hitmaker with fewer muscles and a smaller bulge in his underwear.


Justin threatened to take legal action against the website if the allegedly fake pictures were not taken down. He also demanded an apology.
Shortly afterwards, the website issued an apology (of sorts) and a retraction (of sorts) of its article about Justin's photographs.
"Bieber denies the photo is real, and I respect that and will believe him," the site wrote, adding "No harm, no foul. We sincerely apologize to Bieber for the hit to his ego and to the millions of tweens on social media we upset: Swag swag swag, on you. Chillin' by the fire while we eatin' fondue (sic)."