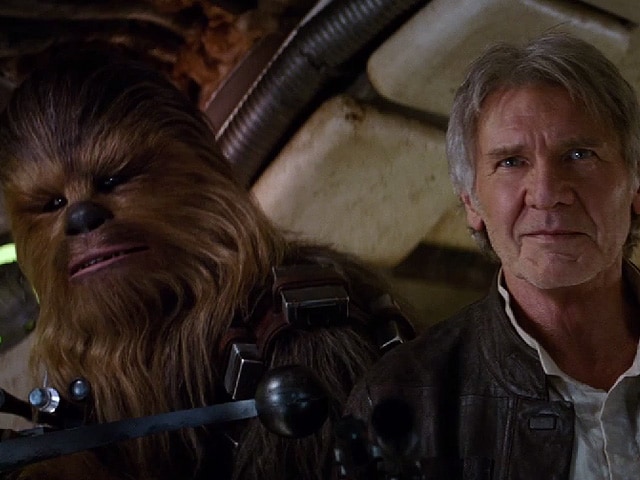 Los Angeles:
Hollywood actor Harrison Ford says that the character of Han Solo in the upcoming film
Star Wars: The Force Awakens
is 'emotionally more complex.'
Reprising his role as captain of the Millennium Falcon in the movie, Ford says that he always wanted to know a little more about Han Solo 30 years after first playing the role, reports femalefirst.co.uk.
"I thought it was a great idea and I wanted to know a little bit more about Han Solo 30 years later. He was always the wise guy, but has he gotten wiser, less wise, more wise? I think he's got a more complex story now. A little bit more of an emotional context than perhaps there was before. But he's still - he's still the same guy," Ford said in a television show.
The 73-year-old also revealed he has already seen the movie and was impressed with director J.J. Abrams' work.
"It was great. It's a wonderful movie, it's got great production values. It's a real big movie and I was delighted to see it," he said.