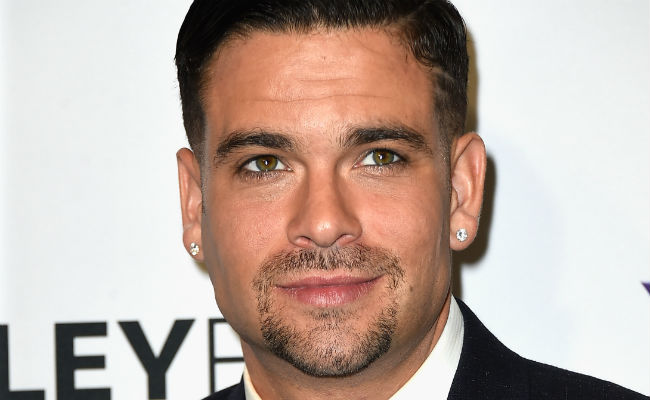 Highlights
The cause of death is not known
He died on Tuesday morning
His sentencing was scheduled for March 7
Former
Glee
star Mark Salling was found dead Tuesday in the Los Angeles area. He was 35.
Salling's attorney, Michael J. Proctor, confirmed the actor had died early Tuesday morning.
A month before his death, Salling formally pleaded guilty to possession of child pornography. His sentencing was scheduled for March 7.
"Mark was a gentle and loving person, a person of great creativity, who was doing his best to atone for some serious mistakes and errors of judgment," Proctor said in a statement. "He is survived by his mother and father, and his brother. The Salling family appreciates the support they have been receiving and asks for their privacy to be respected."
The Los Angeles Coroner's Office spokesman told The Washington Post he could not confirm Salling's identity because they had yet to notify Salling's next-of-kin.
The cause of death is not known. A Los Angeles Police spokesman, who also said the department couldn't confirm Salling's death, said LAPD officers received a death investigation call around 8:50 a.m. Pacific time and responded to the 11900 block of Big Tujunga Canyon Road.
Salling's breakout role came as a football player-turned-singer in the Fox hit musical-comedy series,
Glee
. He starred as Noah "Puck" Puckerman for four seasons, and returned as a recurring guest, including during its 2015 series finale. Months after the
Glee
series finale, Salling was arrested on child pornography charges.
His plea agreement, which Salling struck with prosecutors in October, carried a four- to seven-year sentence. He would also have been required to pay a restitution and register as a sex offender.
A search warrant included in his subsequent plea agreement stated that more than 50,000 images of child pornography were found on his computer and a thumb drive.
After his indictment, Salling was dropped by Adi Shankar from Shankar's "Gods and Secrets" superhero project.
Before the child pornography case, Salling made headlines when in 2013 his ex-girlfriend, Roxanne Gorzela, sued him for sexual battery. Salling denied the allegations and filed a cross-complaint, but went on to settle the suit; a judge ordered him to pay Gorzela $2.7 million.
© 2018, The Washington Post
(Except for the headline, this story has not been edited by NDTV staff and is published from a syndicated feed.)