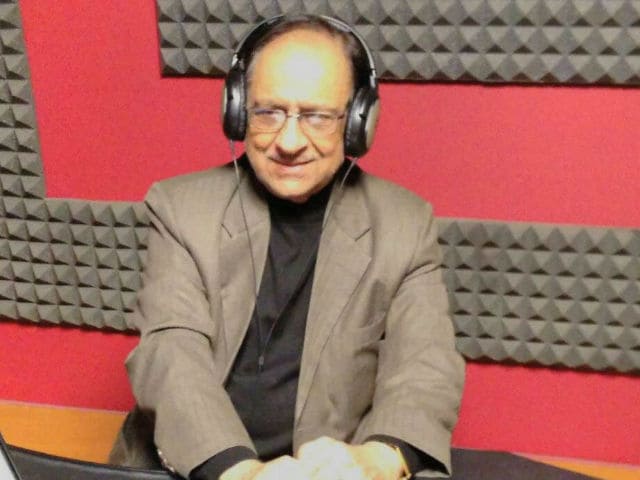 New Delhi:
Pakistani ghazal singer Ghulam Ali, who believes in the importance of keeping music and creative mediums away from politics, said that his love for India remains unchanged despite Shiv Sena's resistance to his Mumbai concert last year.
"I think one should not mix politics with artistes," said the singer, who stressed that intolerance - whether in India or Pakistan - is not doing good to anyone.
"Intolerance in any form is not good. It's a misfortune for both India and Pakistan if they are facing this problem. Both the countries should live in peace," he told IANS in an interview.
The singer, who made an entry in Indian cinema with his popular song
Chupke Chupke Raat Din
for B R Chopra's
Nikaah
, faced disappointment when his concerts in Mumbai and Pune were called off in October last year after the Shiv Sena threatened to disrupt his live performance. (Also Read:
Ghulam Ali Says My Sadness Ends With Kolkata Concert
)
He said his fan following includes those from the Shiv Sena.
"I know that lots of people from Shiv Sena admire me a lot, but political compulsions and their view of national interests may dictate otherwise. It's not that they don't want Ghulam Ali to perform in their city but they might be having a problem with the country from where I come from," said Ghulam Ali, who performed in Kolkata earlier this month.
Back in October, he had said that he won't return to India until "things settle down".
Clarifying that, he said: "Being an artiste, I had got confused keeping in mind the situation. Artistes are emotional people and I get upset when someone talks to me in a loud voice. So, I was not in the right frame of mind to come and perform (here)."
He said the late Shiv Sena supremo Bal Thackeray, his daughter-in-law Smita Thackeray, son Uddhav thackeray and his wife Rashmi have been his fans.
"They showed me so much love, and whenever I got the chance to meet some of them, I got nothing but love and respect from them. Everything else is politics and I am not into that," he said.
He insists he will continue enthralling his fans in the country as long as he can sing.
"My sentiments for India have become stronger. The episode involving the Shiv Sena has not at all affected my love for the country," he said.
"My well-wishers and fans are everywhere, including India, Pakistan, Hong Kong, Australia and the US. They never disappoint me and shower love whenever I perform in their country. Even if I am not able to visit a specific country, my voice is still reaching my fans. Also, I will keep on performing in India for as long as I am singing. Till the time I am alive, I will sing and perform," added the 75-year-old singer.
The singer, who has enthralled millions across the globe with his baritone voice and songs like
Aawargi
,
Tumhare Khat Mein
and
Dil Dhadakne Ka Sabab
, said that the people were not personally upset with him.
"India and Pakistan are like shadows of each other and whenever a person faces any problem, the shadow too gets to know about it. So, a nice relationship can help in maintaining peace (for both)."
Ghulam Ali is all set to make his acting debut with Hindi feature film
Ghar Wapsi
, directed by Suhaib Ilyasi. The legendary singer has also composed and lent his voice to an Indian patriotic song for the movie. (Also Read:
Ghulam Ali to Make Acting Debut With Feature Film Ghar Wapsi
)
"I don't know acting as I am singer and I am busy with my singing commitments. Suhaib Ilyasi is like my younger brother and he asked me to do this film for him and since I love him so much, I couldn't say no," added Ghulam Ali, who will head to Mumbai on January 29 for the music launch of the film, which is produced and directed by Ilyasi.