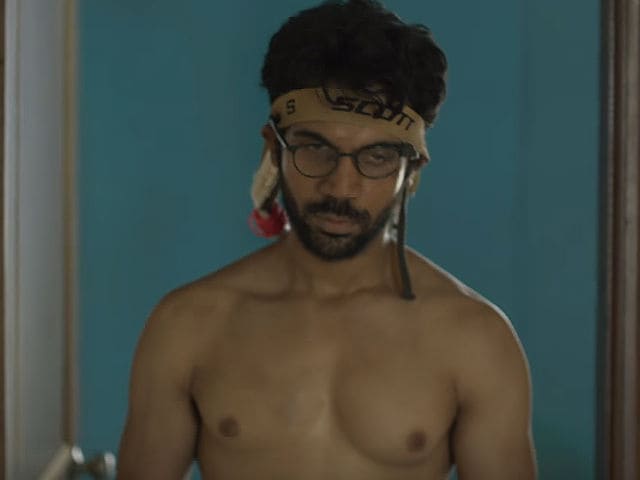 Highlights
Rajkummar Rao stars in survival drama Trapped
"Trust me, it's scary to hell," said Rajkummar Rao
Trapped is directed by Vikramaditya Motwane
New Delhi:
Actor Rajkummar Rao, the trailer of whose new film
Trapped
is currently the
centre of much attention
, has said that he survived on coffee and carrots for 20-odd days to look the part, reports news agency PTI.
Trapped
, directed by Vikramaditya Motwane who made
Udaan
and
Lootera
, is a survival drama starring Rajkummar as a man who becomes imprisoned in his own apartment in a high-rise. Achieving the physical transformation required was hard, the 32-year-old actor said at the launch of the trailer of
Trapped
in Mumbai on Wednesday. "It was physically and mentally exhausting for me to live in that space for almost 18-20 days, to eat nothing. Trust me, it's scary to hell. If you don't eat for two days you feel so frustrated, angry on everything," Rajkummar Rao said, reports PTI. His is the latest extreme transformation after actors like Aamir Khan and Randdep Hooda gained and/or dropped weight for their films
Dangal
and
Sarbjit
.
He also said that he has no 'control' over the box office and that stardom is something you achieve by 'accident.' Rajkummar Rao is the star of films such as
Aligarh
and Queen and won the National Award for Best Actor for his performance in 2013's
Shahid
. "Being a star is accidental. You can be a star with one film but what about your next ten films? So my job is just to be constant and be honest towards my craft which I try. Being a star is the byproduct of your work. I hope we have a 'star actor' since you're saying there are 'stars' and 'actors,'" he said, reports PTI.
Rajkummar Rao, who made his debut in the 2010 anthology
Love Sex Aur Dhokha
, doesn't fret about the numbers his films will fetch. "That (box office) is something which is not under my control, I can't help it. So there is no point thinking about it and feeling sad or happy. My only job is to act and play the character truthfully and honestly," he said, reports PTI.
He also revealed that he makes no distinction between mainstream and independent cinema. "I think that line between indie cinema and commercial is thinning. There isn't not much a difference between them. If you put four songs and one item number, it will become a commercial film. I really don't differentiate between a commercial or an indie film. For me it's the story which matters and the filmmakers," Rajkummar Rao said, reports PTI.
Trapped
releases on March 17.
(With inputs from PTI)