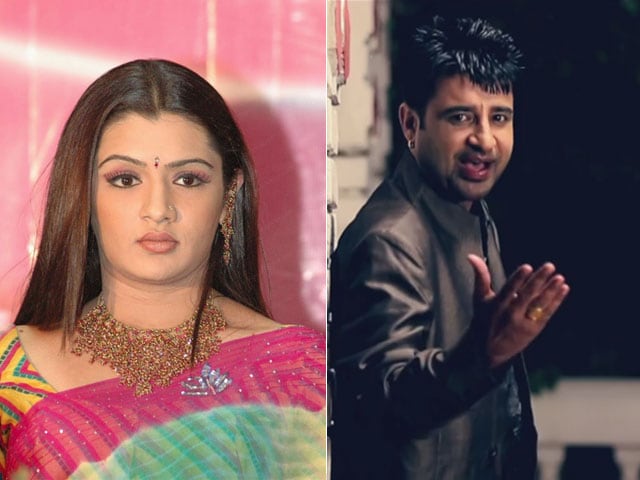 New Delhi:
Days after Aarthi Agarwal, an actress who starred in several popular Telugu movies in the 2000s, died of complications after a reported liposuction, Punjabi singer Dharampreet killed himself at home in Bathinda. He was found hanging from the fan just hours after returning from a concert in Amritsar. The 38-year-old singer was believed to depressed about his declining career - his last album released five years ago in 2010.
The deaths of Aarthi and Dharampreet shine a light on the darker side of an industry which, with its insistence on often unforgiving standards of beauty, its stringent definition of what constitutes success and instant dismissal of anyone failing to deliver, and its complete lack of any sort of counseling to cope with the vagaries of showbiz, has sometimes proved all-consuming.
Aarthi, a popular star of Telugu films in the early 2000s, suffered through a string of personal crises and a career downturn over the last few years. She reportedly battled obesity and depression. On June 6, just a day after her latest film
Ranam 2
released, Aarthi died in New Jersey of a cardiac arrest which may or may not have been brought on by liposuction she allegedly had six weeks earlier after which she was believed to have had trouble breathing. She was just 31 but was believed to have been felt ignored and forgotten by both industry
wallahs
and move-goers.
Aarthi is just one among an alarmingly large number of Telugu stars who have had their careers, often all too brief, snuffed out prematurely. Among them was southern siren Silk Smitha who was 35 when she hanged herself in her Chennai apartment. She left a suicide note blaming failure and frustration - but at the peak of her career, Andhra Pradesh-born Silk Smitha was a star whose mere presence in a film guaranteed a box office hit. She appeared in Tamil, Telugu, Malayalam, Kannada and a handful of Hindi films and such was her stardom that unreleased movies would reportedly see light of day just with a song starring Silk Smitha added on.
Best known for her sultry persona and sex symbol roles, Silk Smitha's CV included a legit role as a serious actress in director Balu Mahendra's 1982 film
Moondram Pirai
, remade in Hindi as
Sadma
. Balu Mahendra wrote
Moondram Pirai
after his actress wife Shoba killed herself in 1980 at just 17. Shoba, who started out as a child star, appeared in over 60 films despite her youth and won the National Award for Best Actress for her performance in Tamil film Pasi the year she died.
Just a few years older than Shoba was Fatafat Jayalaxmi who was 22 when she committed suicide in 1980. Jayalaxmi, the niece of actor-politician M G Ramachandran, starred in Tamil and Telugu films with actors such as Rajinikanth, Kamal Haasan, NTR and Chiranjeevi and acquired the prefix to her name - '
Fatafat
' or quick - from her catchphrase in the K Balachander-directed Aval Oru Thodar Kathai.
In 2000, the very popular Viji, star of over 40 films, killed herself at 34. She left a suicide note blaming married director A R Ramesh who she was rumoured to have had an affair with. In between her last two films - 1996's
Poove Unakkaga
and 2000's
Simmasanam
- Viji had been operated on in Chennai's Apollo Hospital. After a series of complications and more surgeries, she was left temporarily paralysed. She sued Apollo Hospital and later recovered, making a comeback in
Simmasanam
, a film she was cast in at the behest of frequent co-star Vijaykanth.
Two years later, two young actresses died within months of each other. 21-year-old Prathyusha, star of films such as
Snehamante Idera
with Nagarjuna and
Kadal Pookal
, killed herself in February 2002 in a suicide pact with her boyfriend after their familes refused to allow them to marry. Her boyfriend survived after being taken to hospital and was later fined and sentenced to five years in jail for abetting in Prathyusha's suicide. That April, 21-year-old Monal, sister of actress Simran, hanged herself at home. Monal, who mainly appeared in Tamil films, had a special appearance in the Telugu language
Ishtam
in 2001.
It isn't just female stars who find themselves unable to cope. In 2014, Aarthi Agarwal's
Nee Sneham
co-star Uday Kiran hanged himself at home in Hyderabad. He had reportedly been depressed over a year-long cash crunch. He had also clashed with Telugu superstar Chiranjeevi, to whose daughter he had been engaged in 2003. The engagement was cancelled and Uday later married his wife Vishitha in 2012, two years before he killed himself.
In 2013, Bollywood was left gasping for breath after 25-year-old actress Jiah Khan was found dead in her Mumbai apartment, apparently having hanged herself. A six-page suicide note, allegedly written by Jiah, was found later. Aspiring actor Suraj Pancholi, Jiah's former boyfriend, was arrested in connection with the
Nishabd
actress' death and later released on bail. The CBI is still investigating the death.
In January this year, actress Deepika Padukone spoke publicly about battling depression and seeking medical help in 2014. She has since discussed mental health issues several times and is starting a foundation called Live Love Laugh to help others. Actor Varun Dhawan also said he was depressed and saw a doctor while shooting the thriller
Badlapur
. In Hollywood, several celebrities including actors Owen Wilson, Jon Hamm and Winona Ryder have admitted to having fought depression.
Deepika's frankness about what many consider a taboo topic was applauded unanimously but just a few decades ago, nobody was talking about actress Parveen Babi's downward spiral into mental illness. She was rumoured to have been diagnosed with paranoid schizophrenia but denied this strenuously, insisting instead that the film industry and press were conspiring to falsely accuse her of insanity. In addition to several other instances of erratic behaviour, Ms Babi claimed she was the victim of a conspiracy to murder involving the KGB and CIA, the Roman Catholic Church, the governments of USA and UK, and celebrities like Amitabh Bachchan and Robert Redford. She died alone at home in 2005 and is believed to have succumbed to organ failure and diabetes. She was 55.
Last year, comedian Robin Williams killed himself at home after having battled depression for years. Also last year, actor Philip Seymour Hoffman died of a drug overdose.
Top Gun
director Tony Scott jumped off a bridge in 2012. Other recent deaths, either ruled a drug overdose or suicide, include those of singers Whitney Houston and Amy Winehouse, designer L'Wren Scott and Glee star Cory Monteith.
In 1962, Marilyn Monroe was found dead of a drug overdose at home aged 36. Her death was surrounded by mystery and conspiracy theories which variously involved the Kennedy family, the CIA and the Mafia. Almost as well known was actress Frances Farmer's incarceration in a mental hospital after being arrested in 1942 and then diagnosed with manic depressive psychosis and paranoid schizophrenia. She had been a rising star in the late '30s and early '40s before alcoholism and affairs damaged her career. 10 years after her arrest, Ms Farmer was paroled out of hospital and claimed to have been ill-treated and even lobotomised. She died of cancer in 1970, aged 56.