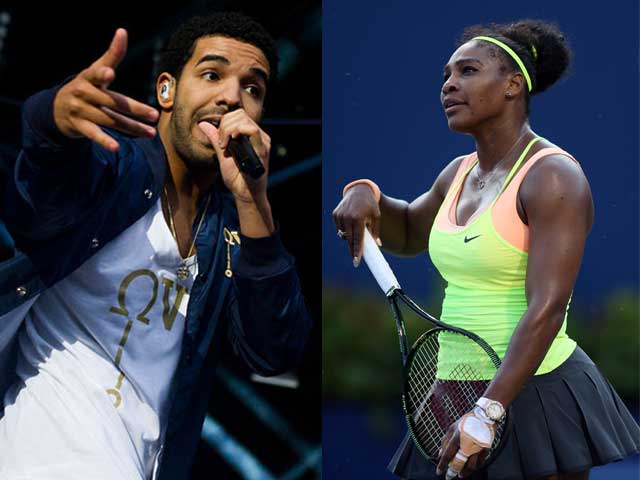 Los Angeles:
Canadian rapper Drake and tennis ace Serena Williams were spotted kissing in a restaurant over the weekend. (Also Read:
Madonna, Drake's Surprise Kiss at Coachella Music Festival Leaves Fans in Shock
)
TMZ.com
reported that the rapper, 28, and tennis player, 33, were photographed at a restaurant in Cincinnati on Sunday evening.
The photographs show Drake and Williams enjoying dinner together before sharing a kiss and a hug. The pair had a private room at the back of the restaurant but the curtains were not quite drawn so it was fairly easy for other patrons to peep inside the room.
They may have been celebrating Serena's victory at the WTA Tournament in Cincinnati earlier in the day. Drake was there to cheer on Serena and was also photographed at the tournament.
Speculations about Drake and Serena's relationship began in July when the
Take care
hitmaker was spotted filming on at Wimbledon.
Drake and Serena are yet to comment on the nature of their relationship