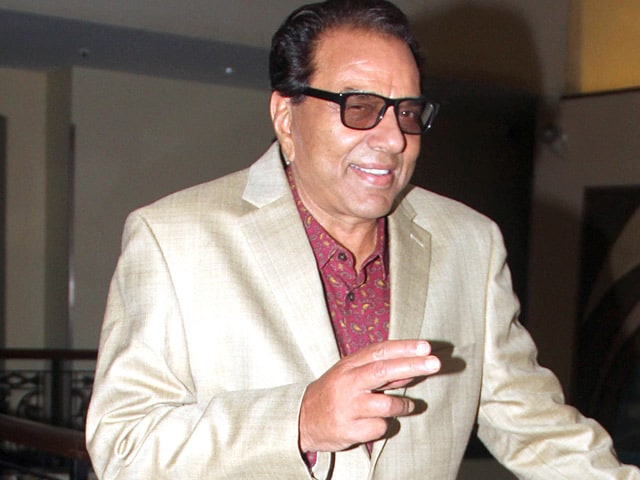 New Delhi:
With an earthly charm of village huts, posters from his iconic movies and memorable dialogues, a restaurant inspired by Bollywood's evergreen actor Dharmendra transports you to the era of the actor's superstardom. (Also Read:
Will Work With Sunny, Bobby Soon: Dharmendra
)
'Dharam Garam- Dhaba Te Theka', has everything from the decor, to the cutleries and even the walls framed movie posters, giving tribute to the legendary actor.
As a special bonus, the place also features the classic bike from the movie
Sholay
, on Dharmendra and his co-star Amitabh Bachchan, famously sang the memorable
Yeh Dosti
song.
"I had never imagined that I will have a restaurant in Delhi's Connaught Place area and it will be named 'Garam Dharam'. Over the years I have got so many tags, from 'Action Man' to 'He-Man' and even 'Garam Dharam', for which I am thankful to everybody," Dharmendra said at the inauguration of the eatery.
The restaurant, co-owned by Umang Tiwari and Mickey Mehta, is decorated with all the popular movie posters of the actor including
Chupke Chupke
,
Dharam Veer
and
Sholay
.
Pasted on the walls are Dharmendra's popular dialogues, from his classic
Basanti
line to the recent,
Pehle ek Hindustani ko samajh lo, Hindi apne aap aa jayegi
from
Apne
which also starred his sons, Sunny and Bobby.
The actor says he was slightly apprehensive with the idea of the themed-restaurant but was convinced because of its unique quality of blending rural with urban.
"Dhabas are usually found in the small by-lanes of big cities, so who would have thought that both, a dhaba and a theka will co-exist together in a place like central Delhi," he said.
The restaurant also offers 'desi' themed mocktails and cuisines, served in a big-glass and huge steel-plate, reminding visitors of Dharmendra with each sip and every bite.