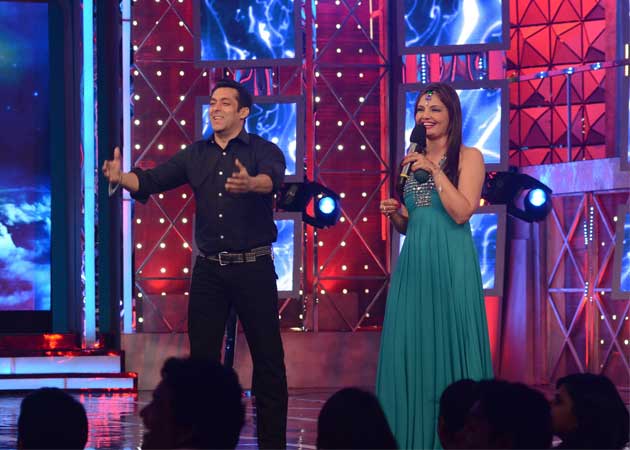 Mumbai:
Actress Deepshika Nagpal, touted as one of the strongest contenders on celebrity reality show Bigg Boss 8, says she did not expect that she will get out of the show in just three weeks.

The Shaktimaan actress said she, however, got a feeling that she would be eliminated when she and Sonali were left and the other three - Gautam Gulatati, Aarya Babbar and Pritam Singh - were saved from eviction.

"I did not expect that I will be eliminated from the show so soon. My elimination came as a surprise even to Salman (Khan).

"We discussed the probable reason for my eviction after I came out of the house. I sensed it at the end only that I will be out when Sonali and I were left. Sonali would not be eliminated because Bigg Boss made Sonali re-enter the house after eliminating her in the first week. Since other three were safe, so I was the contender left," Deepshikha told PTI after her elimination.

Deepshika entered the show as one of the three members of the 'Secret Society' along with Punit Issar and Pritam but later all the three were merged with the other contestants in the house.

Her strong personality did not go down well with the inmates initially but her cooking skills earned her appreciation from co-contestants.


"I enjoyed my stint on the show. It was like a holiday for me, where I detoxed myself and lost some weight. I was appointed as the captain and we won the hijack task, which was the very first task of the season too. I have no qualms about what my co-contestants talked behind my back. I loved my stay and that is all for me," she said.
Deepshika condemned Aarya's behaviour towards Minissha Lamba, calling it highly immature and in bad taste. "Minissha shared with me what Aarya once told her before being a part of the show. We didn't know that it will be shown to him. A man should never speak about a woman like this on national television.
"Moreover, Aarya should not have spoken about their past when both of them have moved on in their life. It was an immature move and a bad way to get publicity," she said. The mother of two is happy that she ended her Karva Chauth fast with her family.
"We were so busy that I forgot I had to break my fast. Rekha
ji
came inside the house and we all had a great time. I was sad initially because this was my first fast away from my husband Keshav. But Rekha
ji
and Salman took away all my sadness. I broke the fast at 4 am after reaching my house in Mumbai," she added.
Deepshika is now planning to get back into films and is in talks with a few directors.