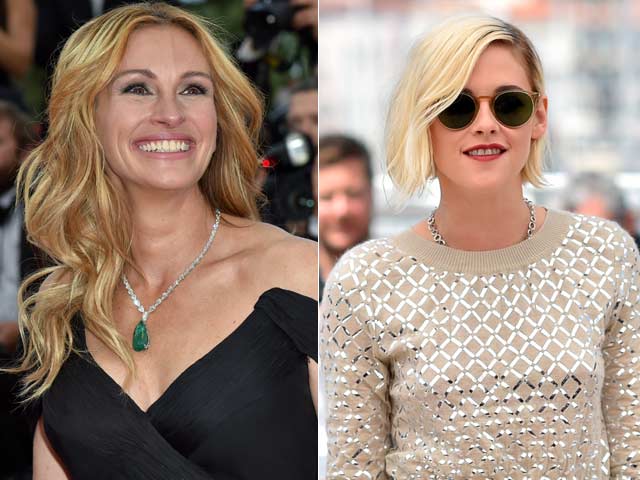 Highlights
Woody Allen's film Cafe Society opened the festival this year
Sean Penn's film The Last Face did not impress audiences at the festival
Julia Roberts simply went barefoot on the red carpet
France:
From a hilarious German comedy tipped to win the Palme d'Or top prize to the Woody Allen issue that just wouldn't go away, here is a round up of the Cannes film festival.
The Hits
Among the 21 films in the running for the Palme d'Or, audiences embraced German director Maren Ade's
Toni Erdmann
, a bittersweet father-daughter tale that builds to a riotous final act.
US actor Jim Jarmusch also scored a hit with his tender ode to the poetry of everyday life starring
Star Wars
villain Adam Driver as a bus driver with a passion for verse.
Loving
by US director Jeff Nichols sparked early Oscar buzz with its true story of a Virginia couple who battled before the Supreme Court in 1967 for their right as a white man and an African-American woman to live together as husband and wife.
Romania's new wave made a strong showing too with Cristi Puiu's
Sieranevada
and previous Cannes winner Cristian Mungiu's
Graduation
negotiating the ethical minefields of post-communist society.
Rounding off the favourites were Asghar Farhadi's
The Salesman
, a taut moral drama by the Iranian director of the Oscar-winning
A Separation
, and Paul Verhoeven's rape revenge fantasy
Elle
starring Isabelle Huppert.
The controversies
Cannes loves high-wire acts and a handful of risky films sharply divided critics.
Reviewers said British director Andrea Arnold's
American Honey
starring Shia LaBeouf about disaffected US teens selling magazines door-to-door throbbed with youthful energy, but
The Guardian
said that Andrea needed "a firmer hand with the plot" of the nearly three-hour picture.
French director Olivier Assayas set off the first chorus of boos at this year's festival with
Personal Shopper
, a supernatural drama that nevertheless drew rave reviews for its star Kristen Stewart.
And Nicolas Winding Refn, the audacious Dane behind
Drive
, left audiences slackjawed with his bloody, stylish send-up of the cutthroat fashion industry,
The Neon Demon
, a tale of cannibal fashion models set in Los Angeles.
The Turkey
Sean Penn's fifth film
The Last Face
landed with a historic thud, earning just 0.2 out of four stars in an international critics' poll by trade magazine
Screen
-- the worst score in the survey's 13-year history.
The film is a love story between aid workers working in West African war zones played by Javier Bardem and Charlize Theron. The Hollywood Reporter's take -- "a stunningly self-important but numbingly empty cocktail of romance and insulting refugee porn" -- was one of the kinder verdicts.
The Scandal
New York director
Woody Allen
opened the festival with his new movie
Cafe Society
, featuring Kristen Stewart and Jesse Eisenberg.
But before he and his stars had even walked down Cannes' red carpet, decades-old accusations that he sexually abused his adopted daughter Dylan Farrow resurfaced in a magazine column written by her brother Ronan.
Then French actor Laurent Lafitte made a rape joke at the opening ceremony which many saw as a stab at Mr Allen. The director insisted that he was not offended and Mr Lafitte later apologised.But outspoken actress Susan Sarandon couldn't resist a withering judgement when asked by AFP what she thought of Allen at a panel about women in cinema later in the week.
"I have nothing good to say about Woody Allen. So, I don't think we should go there," she said, before repeating the allegations against him, which the director denies and which have never been proved in court.
The Fashion Statements
After women said that they were banished from Cannes' red carpet last year for failing to wear high heels, Hollywood took revenge in fine style.
Kristen Stewart sported blue sneakers with her Chanel frock while Julia Roberts simply went barefoot and Charlize Theron skipped the de rigueur evening gown for a Dior tuxedo with a white blouse open to her navel.
Meanwhile actor Viggo Mortensen and rocker Iggy Pop, the focus of a new documentary by Jarmusch, refused to take the Cannes rituals too seriously and gave snappers the finger at their respective photo calls.