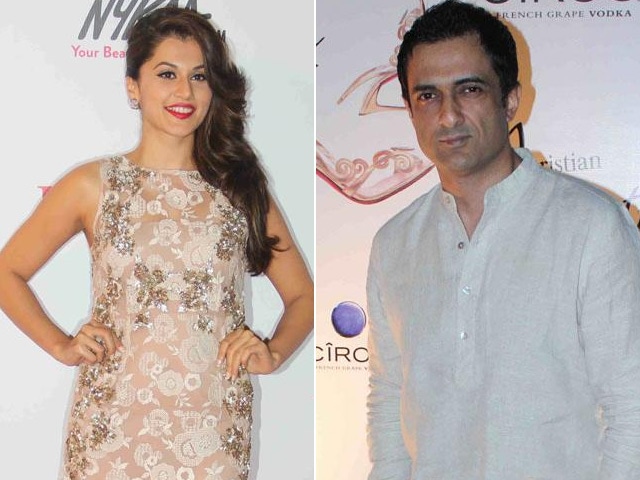 Mumbai:
Directors like Hansal Mehta and Sudhir Mishra voiced their disappointment over this year's budget which was presented today by Union Finance Minister Arun Jaitley.
Shahid
directot Hansal Mehta criticised the budget saying, "Entertainment tax makes tickets expensive and service tax makes budgets higher. Films aren't making money. The government obviously doesn't care." He also tweeted:
They want to control what we say or show in our films. But do nothing for us with the money they collect from us. Achche din aa gaye!

— Hansal Mehta (@mehtahansal) February 28, 2015
Filmmaker Ashoke Pandit, a member of censor board, expressed his displeasure over the film industry being neglected from the budget.
Govt. uses stars to promote their states & their events but doesn't even consider it to be worth a mention in the #Budget2015.

— Ashoke Pandit (@ashokepandit) February 28, 2015
Entertainment industry, besides entertaining plays an imp. role in the nation's economy & govt. considers it to be non-existent. #Budget2015

— Ashoke Pandit (@ashokepandit) February 28, 2015
As expected no mention of the #Entertainmentindustry in the present budget is sad.#Budget2015.

— Ashoke Pandit (@ashokepandit) February 28, 2015
Filmmaker Sudhir Mishra echoed Mr Pandit and Mr Mehta's sentiments:
N I thought Cinema per se shud b given a tax holiday ( not d private earnings of people ). Wud create an explosion of soft power for India

— Sudhir Mishra (@IAmSudhirMishra) February 28, 2015
Director Suparn Verma posted, "Nothing for the film industry as usual #Budget2015."
Actor Sanjay Suri tweeted:
Did I miss out anything on Entertainment industry or is there nothing there at all ? #Budget2015

— sanjay suri (@sanjaysuri) February 28, 2015
Actress Tapsee Pannu criticised the service tax hike to 14 per cent from 12.36 per cent. She tweeted:
Service tax MIGHT be raised from 12.36% to 14%.This tax is affecting the whole mood and idea of service! Not a pleasant one at all!

— taapsee pannu (@taapsee) February 28, 2015
The Finance Minister announced that a centre for film production, animation and gaming will be set up in Arunachal Pradesh but other than that there were no major mentions about the film industry.