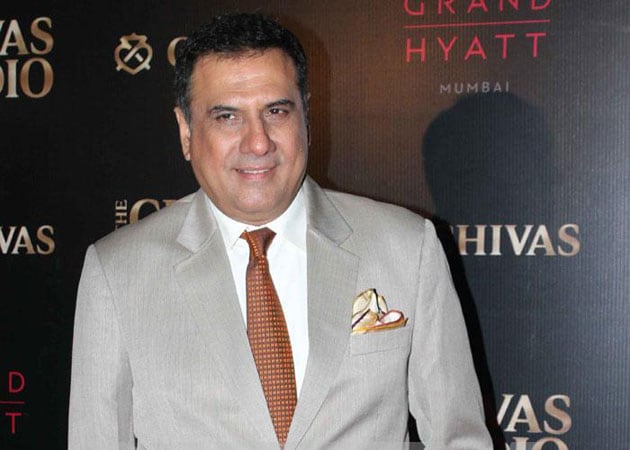 Highlights
Bollywood actor Boman Irani on Wednesday refuted claims that he and his son Danesh were involved in the Qnet scam. He said his involvement with the multilevel marketing company was merely based on the fact that he had attended a function organised by them and had been photographed there.
"My son had worked as an agent like thousands of others when he had passed out if college, during the period of 2007-2008. After which he left for the USA for his MBA. His earnings and residuals for his hard earned efforts as a multilevel marketing agent are all taxed and above board. Even though the individual has made this complaint, no authority including the EOW has intimated us for any inquiry. Rest assured, me and my family are law abiding citizens of this country," the actor said in a statement.
A senior police official had told the news agency PTI on Tuesday that the Mumbai Police was probing the alleged role of Boman Irani's son in the Rs 425 crore scam in which he earned a "substantial amount of money." According to the PTI report, complainant Gurupreet Singh Anand, who had filed an FIR against the QNet in August last year, approached the probing agency, Mumbai Police's Economic Offences Wing (EOW), with a two-page complaint which included details of Danesh Irani's links with the scheme.
The complaint, of which the EOW have yet to take cognisance of, alleges that Danesh promoted and propagated the scheme along with his father Boman, but Mumbai Police say the actor is not involved. "Boman Irani has no role in the QNet case. His son Danesh earned a substantial amount of money through QNet and we are probing his role," Additional Police Commissioner (EOW) Rajvardhan Sinha told PTI yesterday.
The EOW has already issued a look out notice against billiards champion Michael Ferreira (75), QNET founder Vijay Eswaran and three of his business associates after they failed to turn up for questioning despite the summons served to them.
Nine QNet team leaders have been arrested so far for allegedly duping investors by selling products like magnetic disks, herbal products and holiday schemes through fraudulent practises.
The accused were charged with cheating and forgery under relevant sections of the Prize, Chits and Money Circulation Schemes (Banning) Act, 1978.
The Malaysia-based MLM firm has denied any wrongdoing.
-With inputs from PTI
New Delhi:
Bollywood actor Boman Irani on Wednesday refuted claims that he and his son Danesh were involved in the Qnet scam. He said his involvement with the multilevel marketing company was merely based on the fact that he had attended a function organised by them and had been photographed there.
"My son had worked as an agent like thousands of others when he had passed out if college, during the period of 2007-2008. After which he left for the USA for his MBA. His earnings and residuals for his hard earned efforts as a multilevel marketing agent are all taxed and above board. Even though the individual has made this complaint, no authority including the EOW has intimated us for any inquiry. Rest assured, me and my family are law abiding citizens of this country," the actor said in a statement.
A senior police official had told the news agency PTI on Tuesday that the Mumbai Police was probing the alleged role of Boman Irani's son in the Rs 425 crore scam in which he earned a "substantial amount of money." According to the PTI report, complainant Gurupreet Singh Anand, who had filed an FIR against the QNet in August last year, approached the probing agency, Mumbai Police's Economic Offences Wing (EOW), with a two-page complaint which included details of Danesh Irani's links with the scheme.
The complaint, of which the EOW have yet to take cognisance of, alleges that Danesh promoted and propagated the scheme along with his father Boman, but Mumbai Police say the actor is not involved. "Boman Irani has no role in the QNet case. His son Danesh earned a substantial amount of money through QNet and we are probing his role," Additional Police Commissioner (EOW) Rajvardhan Sinha told PTI yesterday.
The EOW has already issued a look out notice against billiards champion Michael Ferreira (75), QNET founder Vijay Eswaran and three of his business associates after they failed to turn up for questioning despite the summons served to them.
Nine QNet team leaders have been arrested so far for allegedly duping investors by selling products like magnetic disks, herbal products and holiday schemes through fraudulent practises.
The accused were charged with cheating and forgery under relevant sections of the Prize, Chits and Money Circulation Schemes (Banning) Act, 1978.
The Malaysia-based MLM firm has denied any wrongdoing.
-With inputs from PTI