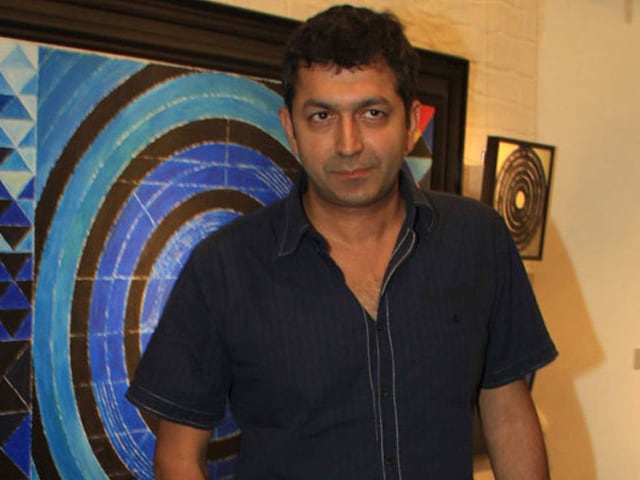 Mumbai:
The Bollywood writers' fraternity has hailed the judgment of the Film Writers Association (FWA) upholding Jyoti Kapoor's plagiarism allegations against filmmaker Kunal Kohli.
The association has stated that Kohli's upcoming project,
Phir Se
, has been influenced by the
Daawat-E-Ishq
writer's story that she had sent to him much before he completed his script. Jyoti had filed the complaint against Kohli earlier this month.
Jennifer Winget has been signed on as the lead actress of Kunal Kohli's
Phir Se
, which is now staring at an uncertain future.
Vinod Rangnath, chairman of Dispute Settlement Committee of FWA, confirms Jyoti's victory while the visibly excited writer tells hitlist, "I am glad that we are talking about things like copyright protection and ethics which were almost non-existent in the industry until recently.
I look at the FWA judgment as a landmark decision and a moral victory, not only for me but also fellow writers who have faced a similar situation. Until we stand up for our own rights, no one else will."
Following the verdict, the Federation of Western India Cine Employees (FWICE) has written to the filmmaker asking him to stop work on his project until their meeting with the joint dispute settlement committee of Indian Motion Picture Producers Association about the case takes place on December 10.
Dilip Pithva, general secretary of FWICE, says: "We have already notified Kunal Kohli about the FWA verdict which has ruled in Jyoti Kapoor's favour. If he continues shooting for the film, we will launch a non-cooperation movement against him."
Copyright society needed
While the writers' community has welcomed Jyoti's victory, it feels there still are other issues that need to be ironed out. Writer Sanjay Chauhan, who has penned the script for films like
I am Kalam
and
Maine Gandhi Ko Nahin Maara
, says the concept of a 'film industry' was a misnomer. "Had that been the case, writers would have been paid for research and development for a project, like it happens in the West. I am glad that more writers have started fighting for their rights and the FWA and the Indian Copyright (Amendment) Act have given them the courage to speak out. Of course, there are a few producers like Ritesh Sidhwani who understand the rights of a writer and encourage you to register your script before sending it to their office," he states.
Scriptwriters believe that though awareness about their rights is gradually growing, original ideas aren't worth much. Anand Sivakumaran, who has written for films like
Kalyug
and
Nazar
, states, "At the international stage, for every character you create, you have a copyright on it and make money for a lifetime. Here, we can keep fighting individual battles but fundamentally nothing will change unless a copyright society is formed and the amended Act is implemented. In our industry, only money is respected so the one who gets paid Rs 50 crore is held in high regard, not people with original ideas."
No room for originality?
Though the film industry has been stressing on the fact that content is the king, the ground reality is dramatically different, argues writer-director Amit Masurkar. He says, "The producers don't respect writers as they are ruled by 'stars'. Hearing industry people say that there no good writers in Bollywood makes me laugh as it is all rubbish. We are there and have gone to them with our script but they didn't bother reading it. They don't mind buying the rights of a foreign film for Rs 50 lakh but will not pay a writer with an original idea."
Amit is full of praise for Jyoti for pursuing the case against Kohli. He says plagiarism cases are commonplace in Bollywood. Without divulging the names of those who stole his ideas, he recalls, "I am someone who discusses ideas openly and one of my friends used it to his advantage. A day before his film was to release, he called me up to inform that he has stolen a sequence from my script and asked me not to create a ruckus! On another occasion, a director working with a famed studio lifted the first half of my script and sent it to a star. Luckily, the actor informed me about the same. The film eventually was not made, so I did not knock on FWA's doors."
Case file
Writer Jyoti Kapoor filed a case with Film Writers Association (FWA) earlier this month after she came across media reports about Kunal Kohli's film, 'Phir Se'. Jyoti found his premise similar to the one she had narrated to him in January 2013. Kunal Kohli denied the allegations but was asked to put his film's shoot on hold till the case was resolved. The FWA sent both scripts to experts for comparsion and uncanny similarities were found. Producer Trilok Malhotra is now making a film on Jyoti's script.