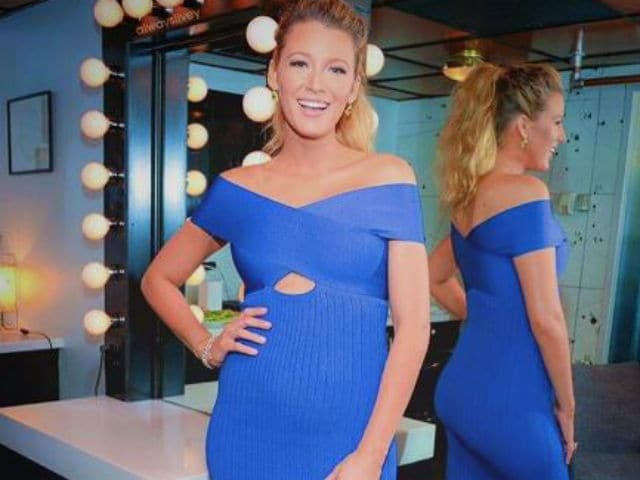 Highlights
'It's so unfair,' said Blake about post-pregnancy body criticism
'New mothers shouldn't feel the pressure to immediately bounce back'
You don't need to be Victoria's Secret ready right away, she said
Los Angeles:
Actress Blake Lively
has slammed post-pregnancy body shamers and criticised the celebration of post-baby body ideals.
During an appearance on a show, Blake, 28, tackled the issue after the interviewer complimented her bikini-ready body in her latest movie
The Shallows
- filmed months after Blake welcomed her first child James, now 19 months old, reports
people.com.
"It's so unfair though, because it's so celebrated," the actress said.
"It's like, this is what someone can look like after a baby. I think a woman's body after having a baby is pretty amazing," Blake said.
Blake continued explaining that new mothers shouldn't feel the pressure to immediately bounce back to their pre-baby body because they've just created life.
"You don't need to be Victoria's Secret ready right away because you just did the most incredible miracle that life has to offer," she added.
"I mean you gave birth to a human being! So I would really like to see that celebrated," Blake said.
(This story has not been edited by NDTV staff and is auto-generated from a syndicated feed.)