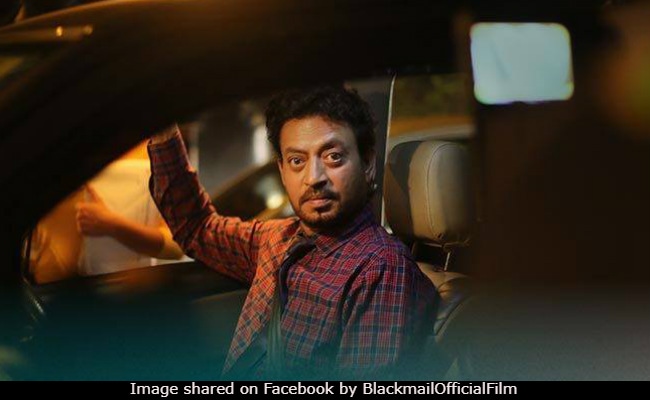 Cast: Irrfan Khan, Kirti Kulhari, Arunoday Singh

Director: Abhinay Deo

Rating: 2.5 stars (out of 5)

One evening, a listless man - a sales manager in a company that produces toilet paper rolls - returns from work much earlier than usual with a bunch of roses. His idea is to surprise his wife and seek to put the spark back into their joyless marriage. The florists are all closed at that hour, so he wanders into a cemetery and picks up flowers left on a grave. Just as well: the relationship is as good as dead.

When he enters his modest apartment, he finds his wife in bed with another man. His first thoughts are murderous, but this man lacks the spunk to confront the errant duo. So the cuckold plots cold revenge. He decides to blackmail the lover who, as it transpires, is no less a loser. He lives at the mercy of a harsh-tempered wife who treats him like a pile of garbage.

No big deal. Everybody is the morally decrepit universe of Abhinay Deo's Blackmail, a dark tragicomedy about an urban marriage gone kaput, wades through a wasteland where not a soul comes out smelling of roses. A low-key thriller written and directed with an appreciable degree of finesse, the film takes its own time to gather momentum.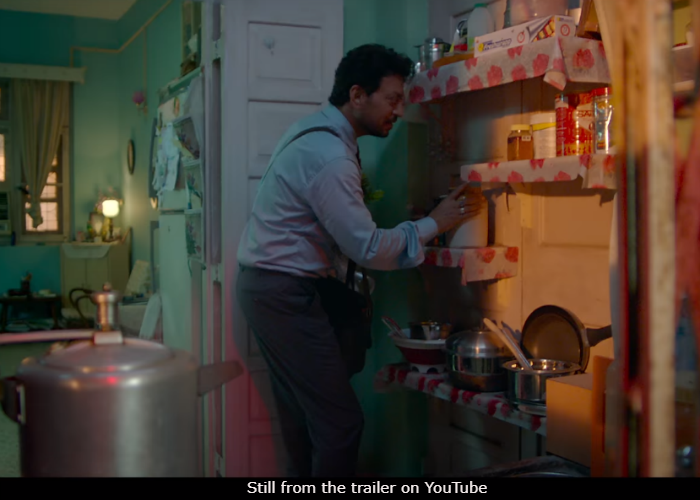 Riding on the back of performances that are in keeping with the spirit of a cock-eyed, uncluttered exploration of marital drudgery, adultery and betrayal, Blackmail does spring upon us many a moment that works. Wish it had done more on that count.

Centered on the unpredictable ways of a "vichitra charitra" (strange creature) - that is how a song describes the protagonist who lurches from crisis to crisis - the film is unusual all right, but for a drama this sly and seemingly subversive in the way it treats the institution of marriage Blackmail falls way, way short of hitting the expected blistering, immersive high notes.

The forlorn figure at the centre of the story is an apparently harmless bloke who cannot swat a fly. He is, however, a closet voyeur with difficult to fathom demons in his mind. He filches photographs of women from the desks of office colleagues and heads to the office washroom. What's more, he even watches his wife through a peephole in the kitchen wall. He might not be outright neurotic, but when his world threatens to veer out of his control, his impulses turn increasingly desperate, jeopardizing not only his own well-being but also that of everyone around him.

No character in Blackmail, which combines deadpan humour with the rarely explored secrets of an 'underworld' peopled by common men and women, is in with a chance of redemption. In fact, none is interested in earning any brownie points for good behaviour. The blackmail plan hatched by the protagonist, Dev Kaushal (Irrfan), sets off a chain of events that turns messier and messier as more and more individuals get sucked into its vortex.


Blackmail
is located in a completely amoral universe. Boss DK (Omi Vaidya), a Kentucky-returned honcho of a toilet rolls manufacturing firm, flushes all ethics down the sanitary chute in his pursuit of numbers; a wronged hubby thinks nothing of resorting to unethical means to settle scores with his wife and her paramour; and his friends and foes alike pull out the stops to make the most of the mess.
Dev's bored wife Reena (Kirti Kulhari) watches C-grade Bollywood films on television and communicates with her disinterested husband only to enquire if the DTH rental has been paid and when he sends her a text message informing her that he is about to leave the office. Her lover, Ranjit Arora (Arunoday Singh), is making up for lost time. He is the man that she wanted to marry in the first place only to be left in the lurch.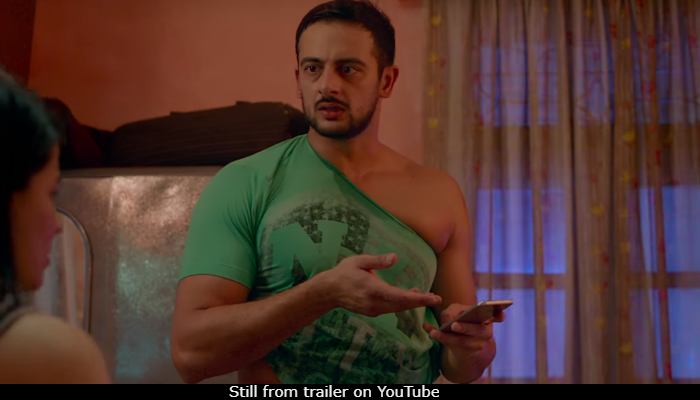 Ranjit is now the toy-boy husband of a foul-mouthed Dolly Verma (Divya Dutta), daughter of a wealthy mobster. He is constantly humiliated by his disdainful wife, but he takes the insults lying down because he has lots at stake, including a Merc and a hefty weekly allowance that helps him fund his wayward ways.

"Mujhe violence pasand nahi hai (I do not like violence)," the hero protests in one scene. But three of the characters in his fetid orbit end up dead in a pool of blood. One of them dies accidentally, another is killed in an act of self-defence and stuffed into a freezer, and the third is shot point-blank in a melee. The sight of people dropping dead physically, important as it is to the storyline, isn't what this film driving at. It is more about the interiorized violence that is unleashed when twisted mindsets flirt with alarming immoralities.

Blackmail isn't exactly a zippy thriller that rattles along at an even pace, but owing to the quality of the pivotal performance from Irrfan, luminous as ever, it is persistently riveting. Parveez Sheikh's screenplay, marked by a rock-solid quality, has flashes of intelligence. Jay Oza's cinematography is first-rate: it serves to accentuate the film's dark edges. However, it is Irrfan's unblinking, befuddled gaze and shifty body language that define the core of the drama in ways so imperceptible that it is impossible to second guess the moves of the character he plays. The film's surprises are delivered as much by the turns and twists in the plot as by the sustained subtlety of the male lead's acting style.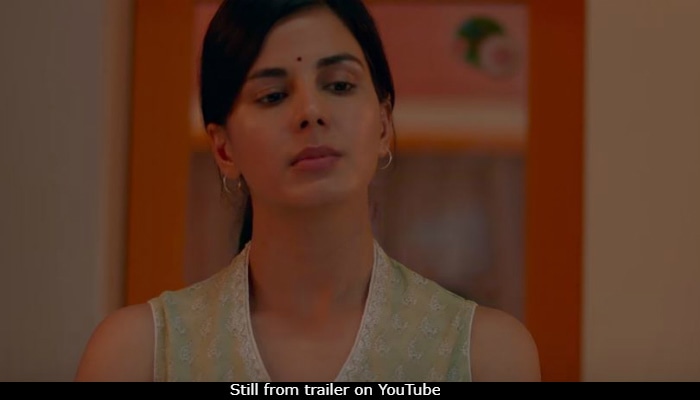 Irrfan is ably supported by Divya Dutta as the ruthless termagant who treats her hubby like a pet cur. The only cuss words that we hear in Blackmail tumble forth from her mouth - kutte (dog). That apart, nobody is called as much as a kaminaa (scoundrel). They do not need to be - they do everything possible to prove that they are.

Arunoday Singh, too, holds his own. Up against the embodiment of understatement that Irrfan is, Singh could easily have paled in comparison. He does not, and that must accrue to his credit. Gajraj Rao, playing the cameo of a smarmy private detective, leaves a mark.




The dialogues, which have an everyday feel to them, have been contributed by Pradhuman Singh Mall, who also makes a strong impression in an onscreen role as Dev's unreliable friend who is desperate to lose his virginity. It is his drunken indiscretion on a date with a new recruit Prabha (Anuja Sathe), who proves too badass for him to handle, aggravates Dev's woes.
Feckless men on the back foot, wily and strong-willed women with transgressive tricks up their sleeves and a set of nondescript lives hurtling towards hell in an irreversible tailspin: Blackmail has them all. Sadly, in the end, they do not add up neatly enough to yield a genuine cinematic corker.