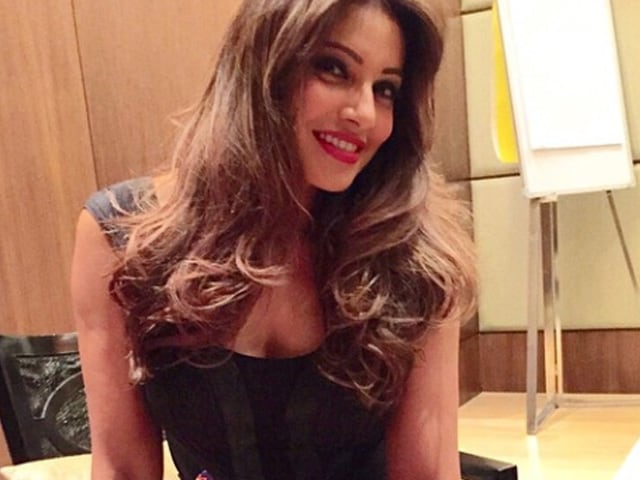 Actress Bipasha Basu, who is back to work after a holiday in Goa, was in Delhi recently to promote a popular brand of biscuits. The actress, bemoaning her holiday weight gain, looked slim and svelte nevertheless. Fitness freak Bipasha said "I feel fitness is about loving yourself. These days, I have started meditating and doing Yoga and I recommend it to everyone." Bipasha, who promotes health brands on television, said "I promote the stuff I believe in. You will never see me promoting fairness creams because I am very much against it."

Bipasha was happy that the portrayal of women in commercials was changing for the better but she was concerned about the situation in the film industry. She said "Bollywood is essentially male-dominated. Big banners, big films are all determined and written for big stars. Also, if an actress gives a hit, then she becomes the one everyone wants to run to. It's a typical herd mentality."

The actress, who has been in the industry for 15 years, has constantly reinvented herself. Bipasha said "I have always been labelled sexy. So, even when I do a non-glam role, they say 'the sexy Bipasha' but no one will notice the performance. Anyways, it's something I cannot shake off. But yes, I don't want to do those blink and miss roles. Where there is something substantial for me, I will do it. I regret Humshakals but never any other film, even if they didn't turn out the way I wanted them too. Humshakals was the biggest regret."


The actress, who has become synonymous with the horror genre, said, "I enjoyed doing
Raaz 3
and realised there is an audience for this genre. Who knows? I may one day produce or direct a horror film."
With a lot of actors admitting to panic attacks and depression lately, Bipasha said that one must love oneself to overcome hardships. Bipasha said "One has to love oneself, one's life and realise if the pressure is worth it. I had put myself under pressure in 2011. For two years, I didn't do any work out of choice, until
Raaz 3
came to me. The film resonated with me and gave me confidence. Yes, that was a period when I was a bit insecure but then one has to realise the pressure is really not worth it."