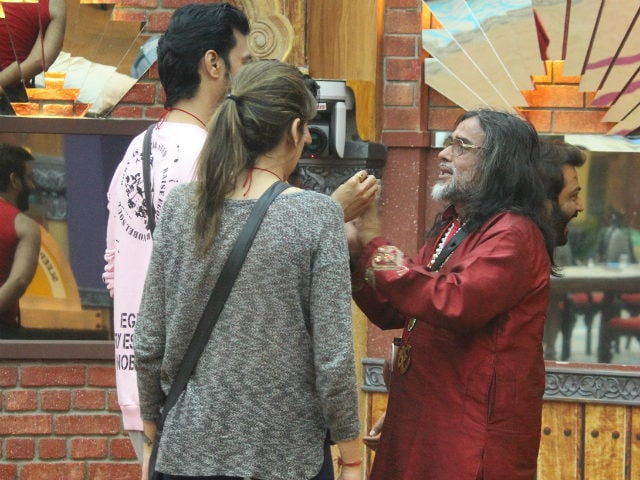 Highlights
The contestants are given the luxury budget task for this week
Bigg Boss also introduces the captaincy task tonight
Priyanka Jagga might get a chance to compete for captaincy
New Delhi:
The new day at the
Bigg Boss
house on November 30, arrives with a new surprise for the contestants, who wake up to the song
Maine Paidal Se Ja Raha Tha
. Soon, Bigg Boss introduces the new luxury budget task for the week titled
Jab Tak Tumhare Paer Chalenge
. The task begins with contestants being deprived of basic necessities like sleep, water, gas and even personal belongings, which is only made available if any two contestants continue pedalling at cycle at all times. Wild card entry Priyanka Jagga is assigned as the supervisor for the task.
Rohan Mehra's term as captain
was terminated by Bigg Boss in the episode
aired on November 29
. Thus, in the absence of a captain, it is Priyanka's job to ensure smooth functioning of the luxury budget task.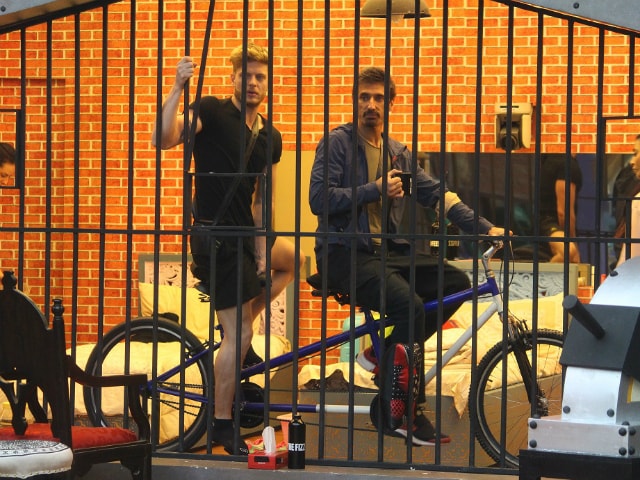 Currently, the
Bigg Boss
house includes Rahul Dev, Gaurav Chopra, Lopamudra Raut, Rohan Mehra, Monalisa and VJ Bani as part of Team Celebs while Manu Punjabi, Manveer Gurjar, Nitibha Kaul and Swami Om make team Indiawale. The wild card contestants include international supermodel Jason Shah, Russian model-actor Elena Kazan and Indian actor Sahil Anand.
If successful at her job, Priyanka might get a chance to compete for captaincy, announces Bigg Boss.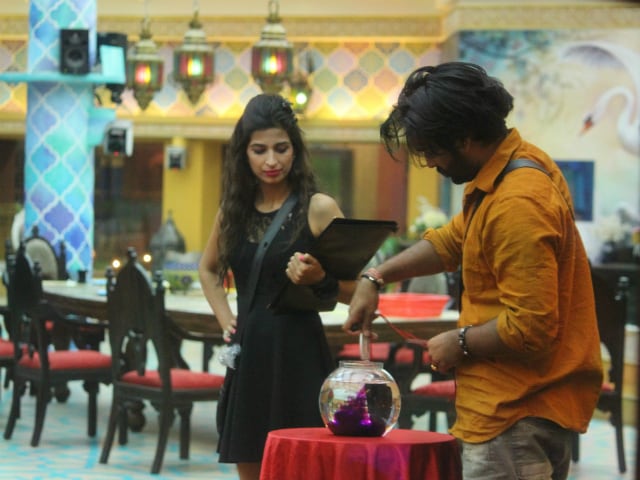 The contestants have their game face on and chose water as their first requirement while Bani and Rahul take up the task of cycling. A change of scene later, another wild card contestant Jason confides in Swami Om that he thinks Monalisa has grown fond of him. When asked the reason behind Jason's thoughts, he says it's because the way Monalisa looks at him.
The luxury budget task was not the only one to keep the contestants on their toes. Bigg Boss also brings in another task titled
Gayi Captaincy Pani Mein
. Each contestant is provided with a chain, with a test tube bearing the name of any other contestant. The housemates are required to empty one test tube each time an alarm goes off - and the mentioned contestant gets eliminated from the nominations. However, the contestants are required to provide a suitable justification each time a test tube is emptied. After seven alarms, the last man standing gets to compete for captaincy. Swami Om roots for Priyanka Jagga, and even gets emotional on that note and cries.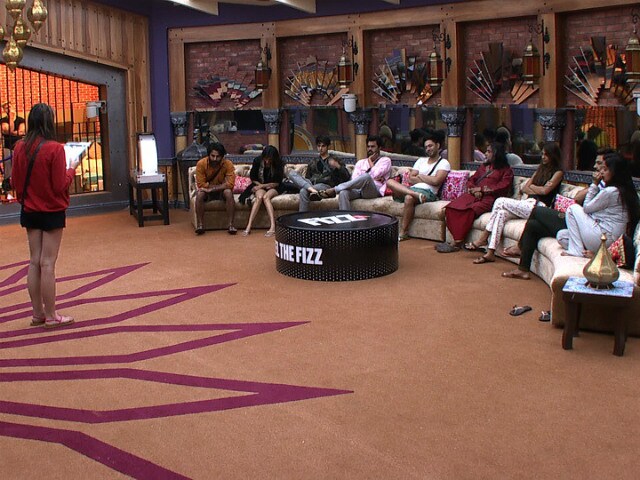 Manveer becomes the first person to empty the test tube bearing Sahil's name. Nitibha and Priyanka get into a fight over captaincy nominations. Manu makes it worse by telling Nitibha that she is not ready for captaincy yet and he will definitely discard her name from nominations. Monalisa backs out of the nominations voluntarily asking Lopamudra to eliminate her from the nominations. Manveer still tries to convince Monalisa to compete but she turns a deaf ear.
Will the contestants stand the test of friendship in tonight's episode?