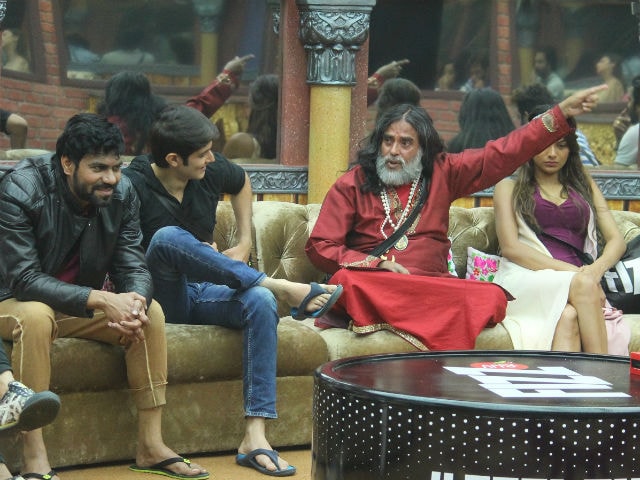 Highlights
Swami Om calls Rohan ungrateful after the captain punished him
Swami Om questions Rohan's upbringing which shocks everyone
Manveer tries to reason with Swami Om, but to no avail
New Delhi:
Swami Om finally manages to piss off every contestant residing in Bigg Boss' house in the episode which will air on November 25. The self-styled godman, known for his misogynistic views and ability to belittle fellow contestants, will get into a nasty fight with current captain, actor Rohan Mehra, which shocks the house and everyone decides to boycott him for their own good. In
November 24th episode, Swami Om accused Rahul Dev of thievery
and the actor lost his cool. Rahul's journey, until that point, had been by far most peaceful. Swami Om
misbehaved with Nitibha Kaul
and did not follow Rohan's orders during the recently concluded luxury budget task, Gold Mine. All this lead Rohan, who won the task, to name him as one of the weak performers and that did not go well with Swami Om.
Bigg Boss gives Rohan additional power to punish the weak performers of the luxury budget task and he picks Swami Om, Nitibha Kaul, Lopamudra Raut and Monalisa.
Lopamudra failed in her secret task
, where she was required to half of the gold collected by Rohan and Nitibha too didn't contribute much. When Nitibha tried to get into the makeshift mine, Swami Om refused to budge and didn't let her work. Nitibha's section to the list of weak performers could also be because she preferred getting ready instead of cooking breakfast for the house (as was her assigned duty by the captain) which delayed the subsequent chores.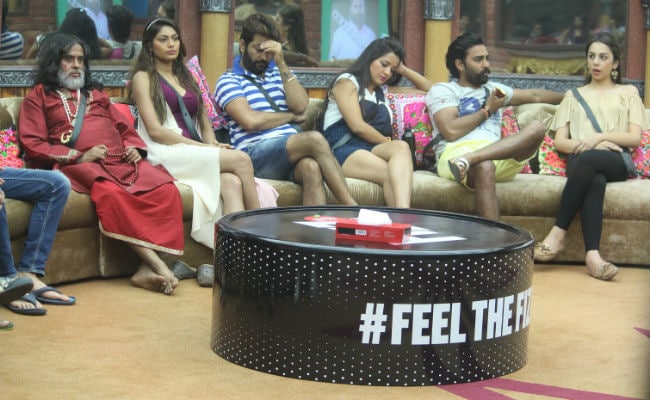 Bigg Boss asks Swami Om, Lopamudra, Nitibha and Monalisa to stand in a cubicle the ropes of which are then handed to Rohan, who stands above them. In short, Rohan is the puppeteer while the weak performers are his puppets. Rohan is asked to hand out punishments from the options given by Bigg Boss. Bigg Boss gives jail, eating butter slabs and stretcher as options and Rohan picks the stretcher and butter for Swami Om. Due to this punishment Swami Om will have to stay on a stretcher quietly until Bigg Boss' next command.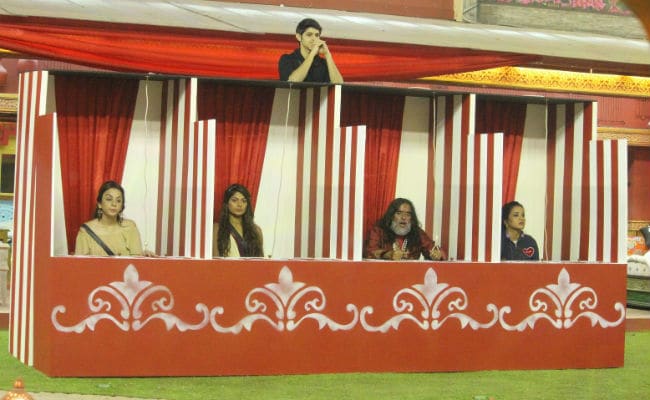 But before he sits on the stretcher Swami Om damages his reputation beyond repair (if there were any chances). He starts yelling at Rohan calling him
ehsaan faramosh
(ungrateful). He says, "I helped you become the captain and now you're punishing me like this." Swami Om doesn't stop here and starts questioning Rohan's upbringing dragging Rohan's father's name in the feud for no reason. Even though others object to his foul language Swami Om doesn't stop and he's ultimately pushed onto the stretcher, which Rohan and Bani place in a corner.
#OmSwami passes personal comments on @rohan4747 which upset all the housemates! How will they react? #BB10pic.twitter.com/HjSUb67oIb

— Bigg Boss (@BiggBoss) November 25, 2016
Manveer Gurjar also tries to reason with him but to no avail. Eventually, disturbed by Swami Om's comments and misbehavior the contestants decide to boycott him. Later, Monalisa, Manveer and Manu think that the contestants didn't unite against Swami Om, when he misbehaved with Monalisa and they have second thoughts on the boycott decision.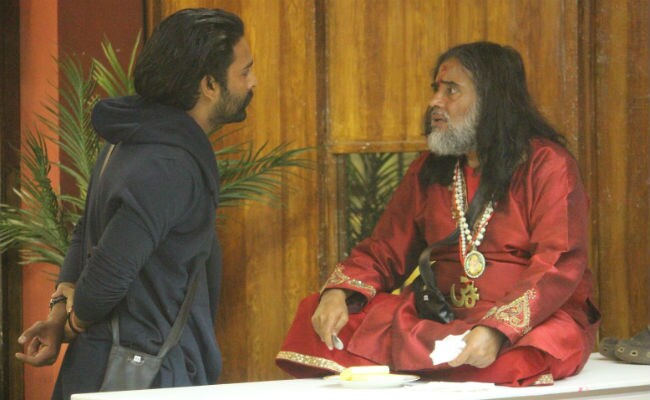 Currently, Bigg Boss houses 10 participants divided in two teams - Celebs and Indiawale. Rahul Dev, Gaurav Chopra, Lopamudra Raut, Rohan Mehra, Monalisa and VJ Bani make up team celebs while Manu Punjabi, Manveer Gurjar, Nitibha Kaul and Swami Om make team Indiawale.
Meanwhile, Priyanka Jagga, who was eliminated in the first week, will re-enter the house with a new strategy. She will re-join team Indiawale. International supermodel Jason Shah, Russian model-actor Elena Kazan and Indian actor Sahil Anand will strengthen team celebs. Sahil is also VJ Bani's competitor form
MTV Roadies
days.