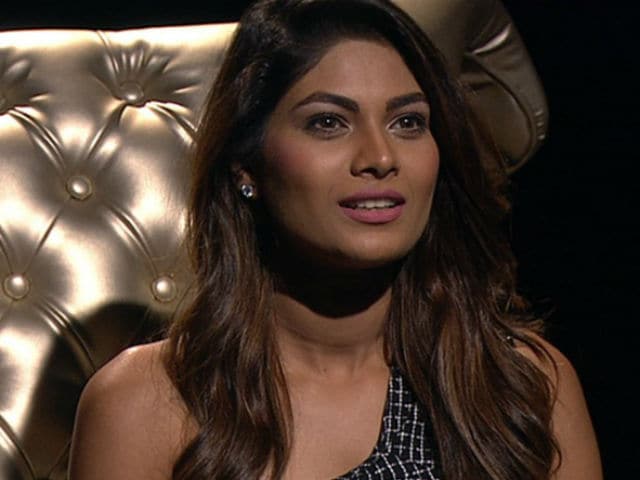 Highlights
Bigg Boss reprimanded Bani for using English words
The ranking task could give contestants a ticket to finale
Lopamudra ranked herself at number
New Delhi:
The contestants on
Day 85 of Bigg Boss 10
woke up to the song
Tumhi Ho Bandhu
. As the day started, Manveer asked Nitibha to complete the household work, but she paid no heed and walked away. Manveer and Monalisa talk about Lopamudra and her equation with Rohan. Meanwhile, Lopamudra and Rohan tried to sort out their differences. Rohan told Lopamudra that she said a lot of things under the influence of anger which she now regrets. Manu, Later in the day, Bani got reprimanded by Bigg Boss for speaking in English. Nitibha repeatedly got pulled up by Bigg Boss for using English words, despite being warned by Manveer.
#ManveerGurjar & #NitibhaKaul engage in a battle of words after Manveer's tone upsets Nitibha! #BB10TicketToFinalepic.twitter.com/sF9ozy26g0

— Bigg Boss (@BiggBoss) January 9, 2017
Manveer got agitated and asked Nitibha to be careful. Nitibha got agitated and asked him not to scream at her. She further told Manveer that he was not a good captain in the past week and he is now forcing everyone to follow the rules. They further got involved into an ugly spat and Nitibha told Manveer that she would slap him and warned him to be in his limits. Later in the evening she justified herself in front of others and said that Manveer has become overconfident.
In the evening, Bigg Boss introduced the ranking task as a build-up to the ticket to finale. The contestants were made to rank themselves in the order of one to six on a ranking podium. The one with the highest rank would get an advantage over other contestants. Rohan, who is nominated for the entire season, is made the
sanchalak
of the task.
Looks like the discussions are going nowhere as housemates fail to come down to a mutual decision! #BB10TicketToFinalepic.twitter.com/glu2lUfqGg

— Bigg Boss (@BiggBoss) January 9, 2017
As the task commenced, Manu, Lopamudra, Bani and Manveer said that deserved to be on number one while Nitibha claimed third sport. Bani then took the second spot. An argument then erupted between Bani and Lopamudra. Bani tried to put forward her point, Lopamudra interrupted her and made sarcastic remarks. Meanwhile Manu and Lopamudra fought for number one spot. After a discussion, they finally reached a conclusion. Lopamudra was at number one, followed by Bani, Nitibha, Manu, Manveer and Momalisa.
#ManveerGurjar, #NitibhaKaul, @TheManuPunjabi & @bani_j discuss about @lopa9999 being overconfident! #BB10TicketToFinalepic.twitter.com/uX2kO1SMlC

— Bigg Boss (@BiggBoss) January 9, 2017
After the task, Manu, Nitibha, and Monalisa discussed Lopamudra's negative behavior towards the other contestants. Bani too joined their conservation. Nitibha told Bani that she is more deserving than Lopamudra.