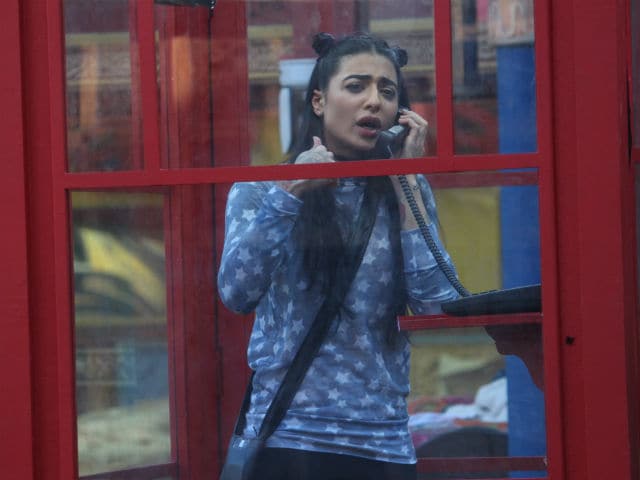 Highlights
Manveer told Manu that his confidence level has increased now
Bani asked personal questions from Lopamudra during luxury budget task
Nitibha tried to sort out her differences with Manveer
New Delhi:
The contestants on Day 88 woke up to the song
sala main toh sahaab bann gaya
. Early in the morning, Manu and Manveer discussed about the mall task with the housemates. Manveer told Manu that his confidence level has increased after it he also added that Nitibha's reaction to their win was unexpected on which, Manu replied said that Bani is responsible for brainwashing. Meanwhile, Bigg Boss introduced the l
uxury budget task, 'BB Call Centre
,' wherein the contestants were divided into two teams- call centre executives and customers. Manveer, Manu and Lopamudra were made the call centre executives and Bani, Rohan and Nitibha became the callers.
#ManveerGurjar & @lopa9999 will be a part of Team @TheManuPunjabi and will play the role of Call Centre operators! #BB10pic.twitter.com/kPI7cmiiEj

— Bigg Boss (@BiggBoss) January 12, 2017
As soon as the task was announced, Manu, Manveer and Lopamudra planned their strategy for the task and anticipated that Bani and Nitibha will be the troublemakers during the task. The customers had to trouble the executives while they have to maintain their composure and try to give a suitable solution.
As the buzzer rang, Rohan made the first call to Manu and told him that he is incapable of doing a simple task. He added that he is always talks about others. Rohan said that Manu does not contribute to any household chore. Manu, however, listened to Rohan patiently.
.@TheManuPunjabi is left speechless after @rohan4747 questions his capabilities! #BB10pic.twitter.com/2ZobK4ogeI

— Bigg Boss (@BiggBoss) January 12, 2017
After Rohan, Bani made a call to Lopamudra and spoke about her 'equation' with her. She also commented about her beauty pageant victory and why she doesn't speak in English. Bani asked Lopamudra to tell five good points about her. She even pointed about Lopamudra and Rohan's friendship and told her that she treats Rohan like her puppy dog, who follows her around the house. However, Lopamudra listened to Bani calmly and after the call ended, she justified her stand.
Nitibha then called Manveer and asked him whether his friendship with her is genuine and why did he not try to sort out their differences between them after the task. Manveer replied that he really considers Nitibha to be his friend.
While @bani_j attacks her with personal questions, @lopa9999 tries her best to keep calm! #BB10pic.twitter.com/lFh3MrsQi5

— Bigg Boss (@BiggBoss) January 12, 2017
Rohan then made a call to Manveer and asked him why he didn't sacrifice captaincy for his best friend Manu. Bani futher called Lopamudra and made personal comments about her.
Meanwhile, Bani told Rohan that he is not playing the game sportingly, who told her that she was asking unnecessary questions during the task. Bani's statements irked Rohan.
As the day ended, Nitibha came up to Manveer and they both tried to sort out their differences.
As of now, Bigg Boss is hosting seven contestants- Bani, Lopamudra, Rohan, Manveer, Manu, Monalisa and Nitibha.