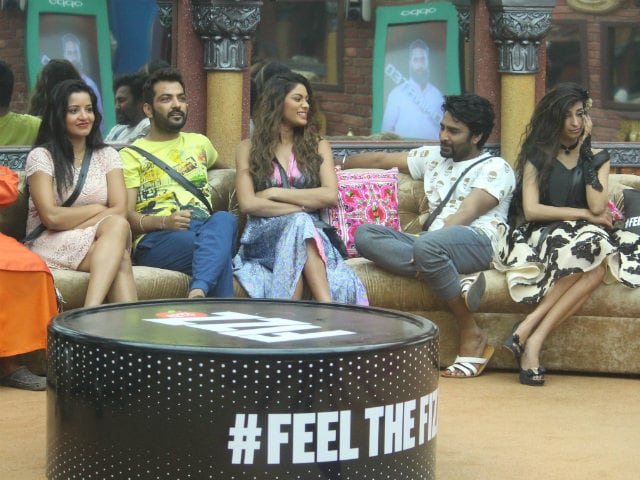 Highlights
Lopamudra took the captaincy ring from Manveer when he was sleeping
Gaurav Chopra apologised to VJ Bani
Lopamudra and Priyanka had a brawl
New Delhi:
The Bigg Boss 10
episode, which aired on December 15, could not have been more interesting. There was an intense fight for captaincy, a lot of Swami Om-special drama, a much-required encounter between Gaurav Chopra and VJ Bani, and a brawl featuring Lopamudra and Priyanka Jagga.
Bigg Boss 10
also got its new captain with Lopamudra securing the captaincy ring from Manveer Gurjar, who was fast asleep. Currently,
Bigg Boss 10
houses VJ Bani, Lopamudra Raut, Monalisa, Manveer Gurjar, Swami Om,
Gaurav Chopra
, Rohan Mehra, Priyanka Jagga and Manu Punjabi. Manu is back after
he quit the show for a brief while
to attend the funeral of his mother. Manu was also spotted breaking down as shared memories of his mother on yesterday's episode.
The highpoint of Thursday's episode was when Manveer, Bani and Lopa participated in the captaincy task. The three of them were to hold on to a captaincy ring given by Bigg Boss and the last person to have it in possession would be the winner. As soon as the task began, Manveer and Bani decided to jump into the pool so that Lopamudra would let go of the ring.
In an attempt to eliminate @lopa9999, @bani_j & #ManveerGurjar decide to jump in the pool with the ring! #BB10pic.twitter.com/vktAEuaYAH

— Bigg Boss (@BiggBoss) December 15, 2016
After spending time in the pool, the three of them rested on the pool side when
Priyanka Jagga
jumped in and splashed water on the three vying for captaincy - her main target was Lopamudra. Bani eventually let go of the ring when the three contestants had their arms tangled around each other in the garden area. A while later, Lopa also let go of it and Manveer could not stop grinning.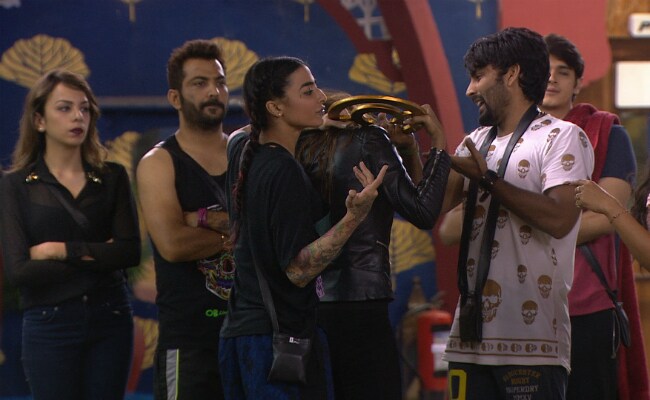 At another time, Bani and Rohan discussed why she remains upset with Gaurav. Rahul and Rohan try to pacify Bani who was spotted sitting all alone in the washroom area. Rohan and Rahul had word with Gaurav and asked him to apologise. Following which, Gaurav wrote a note saying: "B Star, I'm Sorry," on a piece of paper and pasted it on the back of his jacket. Bani remained unmoved by Gaurav's gesture while every other contestant applauded Gaurav for his efforts.
.@bani_j finds this apology by @gauravchopraa useless & for the cameras! Do you agree with her? #BB10pic.twitter.com/xqvw7cZwXZ

— Bigg Boss (@BiggBoss) December 15, 2016
Everyone except @bani_j finds @gauravchopraa's way of apologizing quite sweet! How will she react? #BB10pic.twitter.com/PWzlmcGtgL

— Bigg Boss (@BiggBoss) December 15, 2016
Bani dismissed Gaurav's efforts as useless and said that they are only for show.