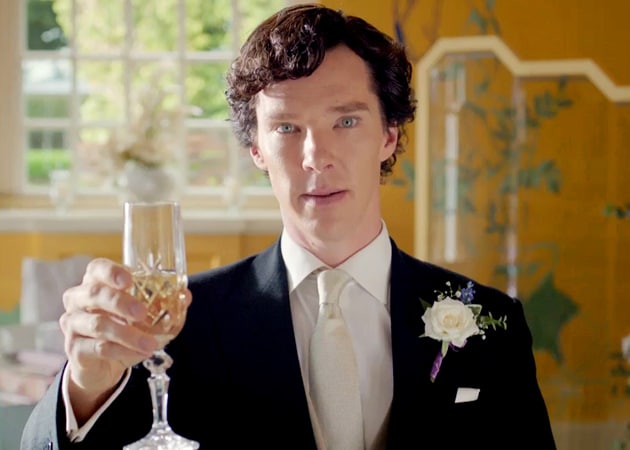 New Delhi:
Hear that? It's the sound of a million female hearts shattering across the TV-watching world. All because of this announcement in British newspaper The Times: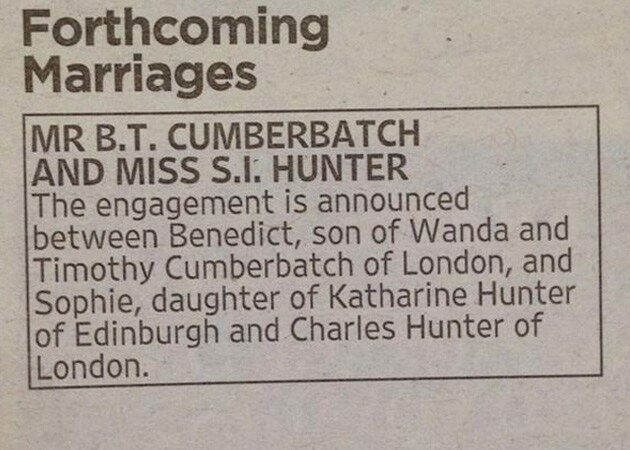 Sherlock star Benedict Cumberbatch, 38, is engaged to theatre director girlfriend Sophie Hunter. No wedding date was mentioned in the newspaper announcement.

The British actor has played Sherlock Holmes in three hit seasons of the TV series that puts a contemporary spin on author Arthur Conan Doyle's maverick detective. Season four of the series will begin filming in January.

Benedict has also starred in films such as Star Trek Into Darkness, The Hobbit trilogy and The Fifth Estate.

News of the engagement has not been happily received by many female fans, to put it mildly. Twitter has been flooded with comments such as these:
Benedict Cumberbatch Engaged? ........(pause) NOOOOOOOOOOOOOOOOOOOOOOOOOOOOOOOOOOOOOOOOOOOOOOOOOOOOOOOOOOOOOOOOOOO *roll and cry*

— Shaffy (@ShaffyAzli) November 5, 2014
If this news is correct I am unaccountably sad about it! Which is ridiculous for a 40-year-old woman! #BenedictCumberbatch#engaged

— Caroline (@lovelycaz74) November 5, 2014
Benedict Cumberbatch is engaged that's my life officially over

— Niamh (@niaamh_1) November 5, 2014
Apparently Benedict Cumberbatch is engaged. Much to my surprise, it isn't to me.

— Bernadette Anvia (@BAnvia) November 5, 2014
There has been no official confirmation from Benedict himself or his representatives yet.