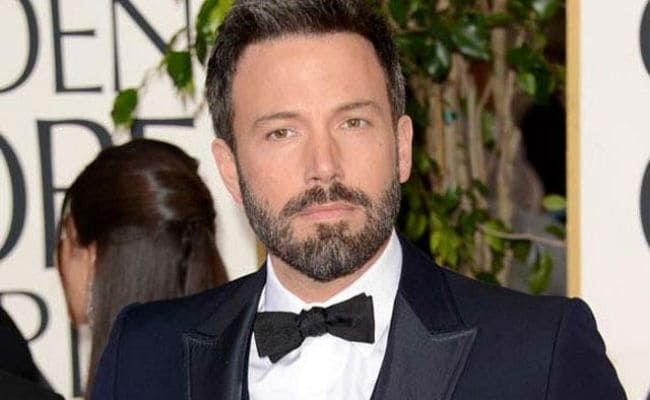 When the news broke that film producer
Harvey Weinstein had apparently sexually harassed numerous actresses
and other employees, Ben Affleck, who had starred in one of his films, said he was upset.
"Saddened and angry," he wrote on Twitter, that "a man who I worked with used his position of power to intimidate, sexually harass and manipulate many women over the decades."
Then the internet sent the 45-year-old actor a gentle reminder - that he, too, had been inappropriate with women. That's when former
Total Request Live
host Hilarie Burton tweeted a video clip from MTV's
TRL Uncensored
in the early 2000s showing her recalling a moment when Affleck "comes over and tweaks my left boob."
In another clip, the actress added that "some girls like a good tweakage here and there. I'd rather have a high five."
Burton sent out the video clip after a person on social media recalled the incident on MTV, writing, "He also grabbed Hilarie Burton's breasts on TRL once. Everyone forgot though."
"I didn't forget," Burton responded. She later added: "I was a kid."
Burton reached out to other women who have been in similar situations, writing, "Girls. I'm so impressed with you brave ones. I had to laugh back then so I wouldn't cry. Sending love."
Amid the uproar Wednesday, Affleck apologized to the actress, tweeting "I acted inappropriately toward Ms. Burton and I sincerely apologize."
Asked for comment, representatives for Affleck referred The Washington Post to his tweet.
Affleck, who starred in Weinstein's "Good Will Hunting" in 1997, said in his statement Tuesday the allegations against the prominent film producer made him sick.
"This is completely unacceptable, and I find myself asking what I can do to make sure this doesn't happen to others," he wrote on Tuesday. "We need to do better at protecting our sisters, friends, co-workers and daughters. We must support those who come forward, condemn this type of behavior when we see it and help ensure there are more women in positions of power."
© 2017, The Washington Post
(Except for the headline, this story has not been edited by NDTV staff and is published from a syndicated feed.)