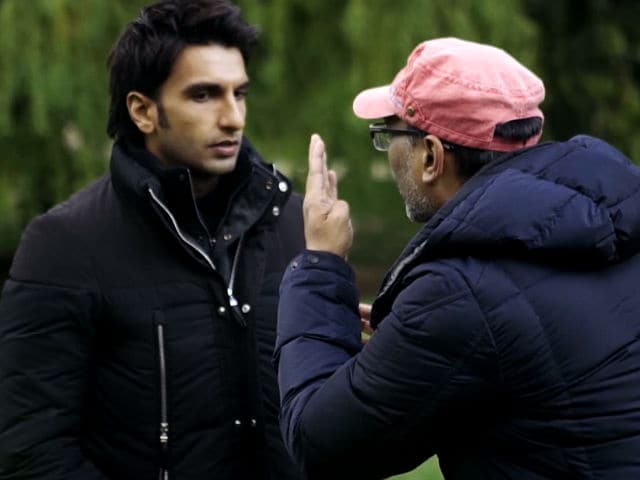 Highlights
Aditya Chopra directed only one leading actor until Befikre
Shah Rukh featured in all the three films he directed before Befikre
Befikre was written for Ranveer Singh, says the director
New Delhi:
Some days before the release of his new film
Befikre
, director Aditya Chopra wrote that he
would not have made the movie
"if an actor called Ranveer Singh did not exist." The existence of Ranveer Singh, a Yash Raj Films talent, and subsequent existence of
Befikre
is very significant in Mr Chopra's career.
Befikre
not only signals his evolution from the
Dilwale Dulhania Le Jayenge
brand of filmmaking, it is also his first project without
Shah Rukh Khan, who has starred in all three of Mr Chopra's previous films
. Of this, Aditya Chopra wrote at length in a moving and confessional note.
Befikre
is a story of young love set in Paris, just as
DDLJ
was a story of young love set partly in Europe. SRK was about 30 when he made
DDLJ
, Ranveer Singh is 31. Now 51, Shah Rukh Khan has graduated to acclaimed turns as mentor in
Dear Zindagi
and liquor baron/underworld figure in
Raees
. Not even a Khan could perhaps convincingly play a young swain engaging in romantic hi-jinks in Paris. So for
Befikre
, a change of actor was essential. In his explanation of why he picked Ranveer Singh, Mr Chopra also wrote touchingly of his long association with Shah Rukh Khan.
"I have directed only one leading man all my life, Shah Rukh Khan. And any director who has worked with Shah Rukh knows that he is a bad habit that you just cannot get over. He just makes your job so easy that you actually can't think of making a film with anyone else ever," wrote Aditya Chopra.
So when he did have to make a film with some else, he was 'scared' - "I was scared because I truly believe that in all the films we have done together Shah Rukh is the reason I came out looking good. So am I going to be exposed now?"
And then, as Mr Chopra wrote, 'the strangest thing happened.'
"From the very first day I directed Ranveer, he was Shah Rukh for me. The same energy, the same brilliance, the same intellect. I knew I was in safe hands. It's not that Ranveer acts like Shah Rukh or his process is like him, it's just that the way Shah Rukh used to better work my work and cover my flaws, Ranveer did the same for me," Aditya Chopra wrote.
An extraordinary confession from the man who made what is still considered Bollywood's definitive love story. For Ranveer Singh, hero of this story, it is an inheritance of incredible riches, a
dilwala
legacy created and nourished by two of the film industry's chief contributors. Not to be taken with
befikre
ness.
Read Aditya Chopra's note here: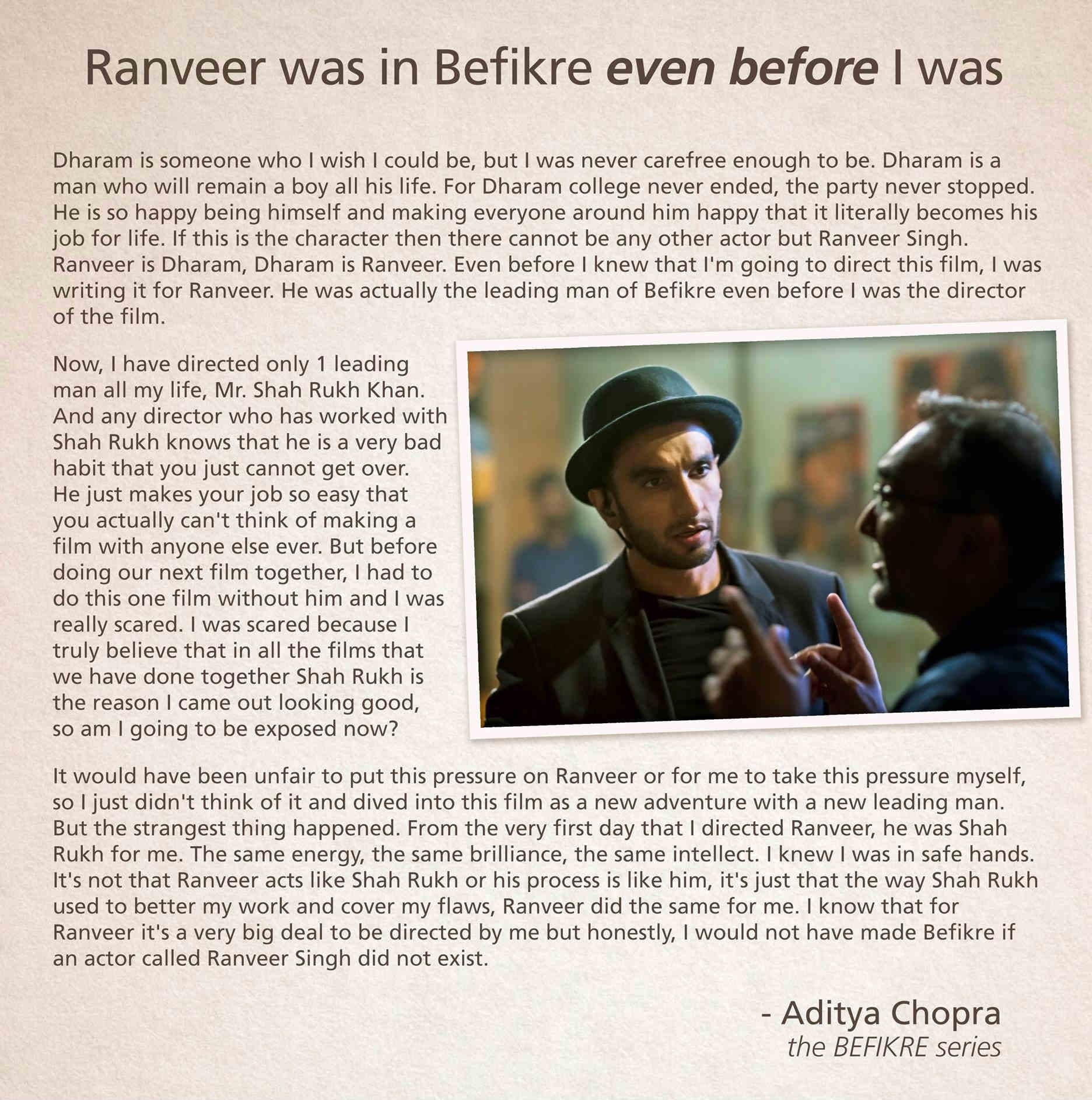 Befikre
, co-starring Ranveer Singh's fellow Yash Raj talent Vaani Kapoor,
is out today
.