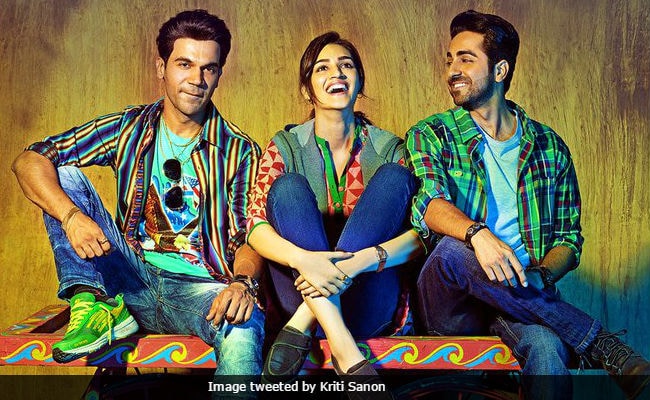 Cast: Kriti Sanon, Ayushmann Khurrana, Rajkummar Rao, Pankaj Tripathi, Seema Pahwa
Director: Ashwiny Iyer Tiwari
Rating 3 Stars

Ashwiny Iyer Tiwari's sophomore effort Bareilly Ki Barfi is a sweet and delicious but eventually slight concoction. But that isn't meant as criticism. It is a largely inoffensive, mildly diverting small-town romance that generally hits the right buttons thanks primarily to a crisp and lively screenplay, earthy dialogues and effortless acting by a fine cast. If not exactly scintillating, it is definitely entertaining enough not to fritter away its inherent advantages.

Indeed, Bareilly Ki Barfi isn't the kind of film that will sweep you off your feet, but there is sufficient charm and chutzpah in this effervescent brew to keep you invested all the way through. There is indeed something to be said about a Bollywood romantic comedy that lays so much store by its script, its relatable setting and believable characters. The creative choices the director makes reflect amply in the final outcome.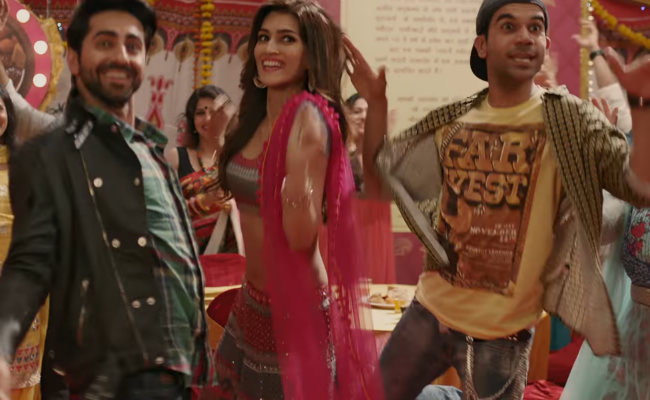 It does not ride on crowd-pulling stars. It does not need to because it reposes its faith unwaveringly and squarely in a lively story of secret love and deliberate subterfuge and props it up with light touches and the weighty talent of a bunch of actors who are endowed with the natural ability to breathe life into everyday situations with minimum visible effort.


The stars of the show are Rajkummar Rao (in the guise of an unassuming young man who is pushed around too easily until he decides to take a stand) and Pankaj Tripathi (as the endearingly broad-minded father of a rebellious girl who thinks nothing of throwing caution to the wind in the conservative boondocks). Seema Pahwa, playing a sedate matriarch, is perfectly clued in to the spirit of the story and the setting.
Not that the two actors who get top billing, Ayushmann Khurrana and Kriti Sanon, are overshadowed by the aforementioned trio. The former does a convincing job of mutating from a brooding jilted lover to a crooked manipulator who puts his own interests above everyone else's. The burden of making
Bareilly Ki Barfi work
rests upon Kriti Sanon and she doesn't put a foot wrong.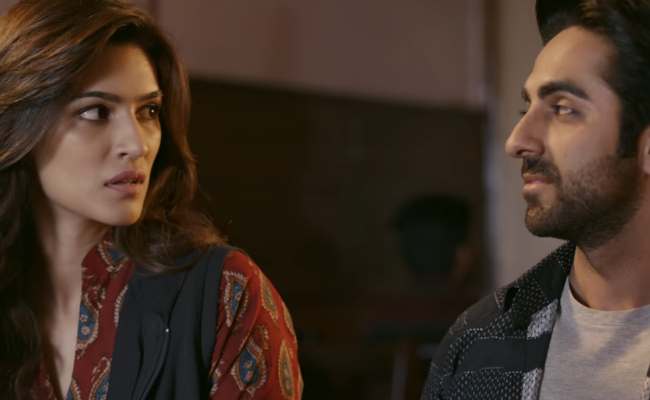 Bareilly Ki Barfi is a loose adaptation by Nitesh Tiwari (the writer and director of Dangal) and Shreyas Jain from French writer Nicolas Barreau's 2012 English-language novel, The Ingredients of Love. The story is transported to the small Uttar Pradesh town of Bareilly where the emotions and aspirations of the young clash head-on with the entrenched traditions and mores.

With Javed Akhtar providing an amusing voiceover narration, the film takes us into the world that pulsates inside Mishra Sadan, Ekta Nagar, Bareilly. This is home to sweetmeat shop owner Narottam Mishra (Pankaj Tripathi), his wife Sushila (Seema Pahwa) and only daughter Bitti (Kriti Sanon).

Her father allows Bitti Mishra - she works in the customer complaints department of the state electricity board - all the freedom that she craves for, including an occasional swig and a smoke. Her schoolteacher-mother, infinitely more orthodox, is more intent on finding a suitable boy for her daughter.

Kriti is a natural born rebel, loves breakdance, watches English movies and makes absolutely no concessions to the norms that society lays down for a middle class girl like her. When a potential husband asks her if she is a virgin, she shoots back: "Are you?" It makes no difference if I am a virgin or not, replies the boy, but you better be one. "I am not a virgin," says Bitti. The guy is put in his place, end of chapter, and it's absolutely no skin off Bitti nose.

Bitti's exasperated mother is often at her tether's end and bemoans her luck: "Harkate laundo wali karti hai, is sey toh achcha beta hi paida ho jaata". The girl's response, in a heart-to-heart chat with her sympathetic father, is: "Ladki hona na disaster hai ekdum." Much later in the film, the mother wonders: "Raat raat bhar ghumti rehti hai. Ladki hain koi chudail thodi hai." Nothing can stop Bitti in her tracks.

She runs away from home, boards a train to nowhere in particular, and, during the trip that she eventually aborts, chances upon a novella titled Bareilly Ki Barfi. It changes her life. The heroine in the story is exactly like her and Bitti falls under the spell of the unknown writer Pritam Vidrohi (Rajkummar Rao). She seeks the help of printing press owner Chirag Dubey (Ayushmaan Khurrana) to locate the author.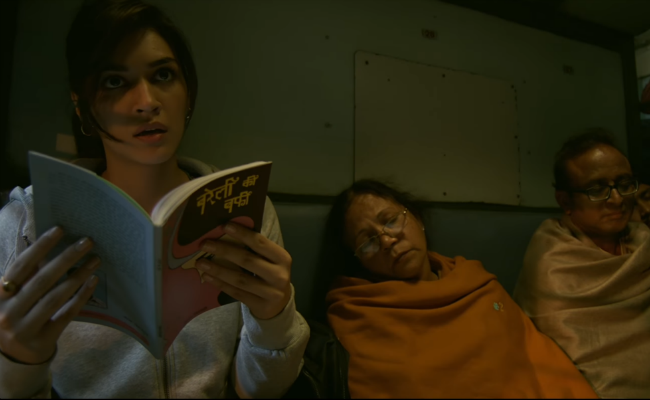 Chirag, himself coming off a failed love affair, traces the man to Lucknow, where he is now sari salesman. He brings the writer back to Bareilly with the intention of ensuring that Bitti rejects him outright. Chirag has developed feelings for Bitti but is unable to profess his love to her. Matters begin to spin out of his hand when the diffident Pritam, hiding behind a fake voice and demeanour, worms his way into Bitti's heart. Desperate measures spark more complications as Bitti's best friend and neighbour Rama (Swati Semwal), whose terrace is where the heroine hones her breakdance moves, is pulled into the frame.

For all the energy that Bareilly Ki Barfi exudes, it never quite lifts itself above its featherweight category. But that is barely a disqualification. If anything, it keeps the film chugging along at an even pace, its tongue-in-cheek levity preventing it from being sucked into sticky sweetness.


Bareilly Ki Barfi
is definitely worth a watch provided you do not expect the world from it. It is happy to be what it is: a modest barfi from nondescript Bareilly. A bite wouldn't be a bad idea.