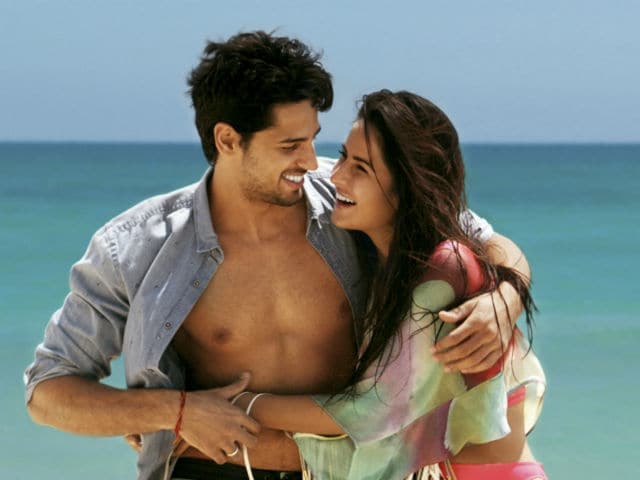 Highlights
Baar Baar Dekho is not about time travel
Katrina Kaif cried after the film was narrated to her
She annulled my presence, said Sidharth about Katrina
New Delhi:
Everyone wants
to know more about Baar Baar Dekho
, especially after watching the song
Kala Chashma
, right? So producer Karan Johar helpfully got lead actors Katrina Kaif and Siddharth Malhotra, director Nitya Mehra and co-producers Farhan Akhtar and Ritesh Sidhwani into a room and round a table to talk about the film, which is set to release on September 9.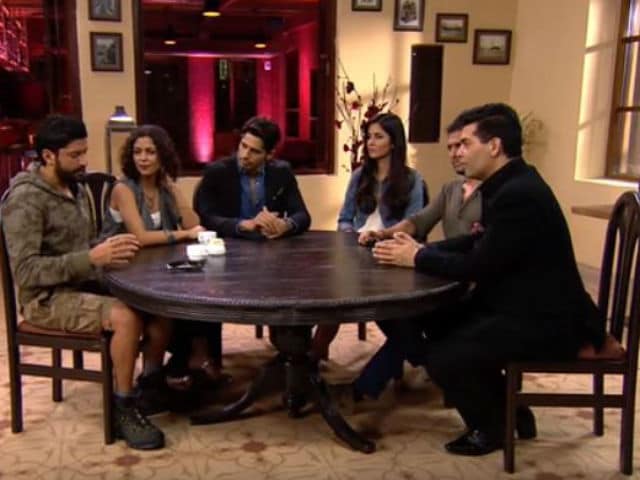 Here are 10 things that were revealed, apart from KJo's (fairly lame)
Baar Baar Dekho
joke.
1.
Baar Baar Dekho is about time travel, according to the media. Allow the cast and crew to correct that piece of misreportage - it is not.
"The theme of time is pretty much in there as much as theme of love and life but it is not a time travel film at all," said the film's director Nitya Mehra.
2.
Karan Johar wanted to direct the film.
Ritesh said that Karan, who has co-produced the film, had read the script a few years ago and wanted to direct it himself but the reins finally went into the hands of first-time director Nitya. "I was very intrigued how Nitya will put it all together," Karan said.
3.
What if you were given a chance to actually see the future of your relationship?
That's the time theme which Nitya was talking about earlier. So in the film, Katrina and Sidharth can actually see the future of their love affair and then come back and do things differently, Farhan explained. Interesting.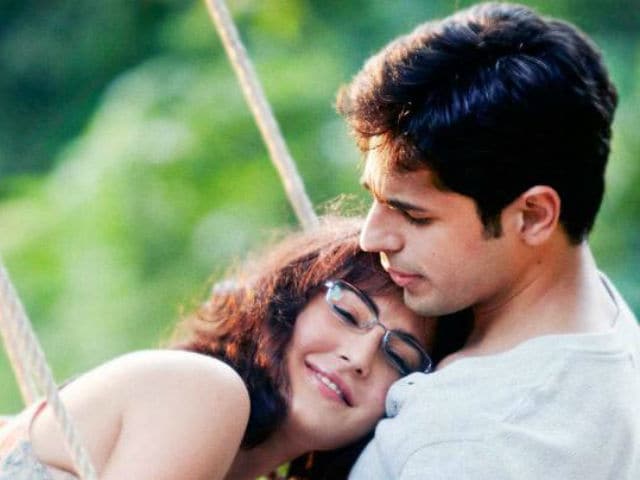 4.
Katrina cried after Baar Baar Dekho was narrated to her.
"There have been two times in my life when I have heard the narration and I have cried. One film never got made and this (
Baar Baar Dekho
) that it had happened to me," Katrina said. "As a woman, it hit so deeply and personally," she added.
5.
Sidharth and Katrina, method actors?
"I don't know if they are method actors, but basically when I didn't what them to have any chemistry, I don't think they were even speaking to one another. Then, when I was getting to the love story part of it, I was actually worried, how am I going to make a love story with people which may not be vibing," Nitya said. "Cut 2, we reach all the locations and I got exactly what I needed from them," she added.
6.
When Katrina walked off, leaving Sidharth high and dry.
"This was the first film where I had done a process that you call a workshop. There were different phases in the film where we were going through different things as a couple. So there was one time Sid came and was trying to make a joke and I just got up and walked to the other side of the room because that it was working better for me that way," Katrina said.
7.
At first, Sidharth wasn't comfortable working with Katrina.
"We did not know each other. First time we met was during those workshops. It happens in any film, the whole crew gets together, the more time they spend, they get to know each other and get more comfortable and for us it worked out," said Sidharth. "There's a big portion of the film where I am supposed to be very distant and he (Sidharth) is supposed to be very confused. So what was happening during the shoot was I was trying to be distant and Sid was confused, what is happening with Katrina," added his co-star.
8.
Kala Chashma is all about Katrina. We know that. Now, let's learn why.
This was an interesting point in the conversation. "Do you know there's something called a duet song?" Sidharth asked Katrina. Karan butted in and asked him, "So all you are trying to say is Katrina was annulling your presence?" Sidharth replied, "Yes. My presence, my face, my foot, my eye. I have been bruised and battered multiple times." In her defence, Katrina said, "He has actually got it wrong.
I am aware of what a duet is and I think I do them very nicely
and duetly. What I am not so good at is splitting the center of the stage. So when there is a stage and the camera is like this (in the front) my instinct is to be in front of the camera. It is an instinct which I just can't fight."
9.
Wait for the romantic song Sau Aasman and see, said Katrina.
10.
Katrina Kaif is Sidharth Malhotra's latest crush.
Karan Johar closed the round table by asking the each participant to describe the person sitting next to them and when Sidharth's chance came he described Katrina as his 'crush'. And Katrina described him as 'innocent.'
Watch the video here: