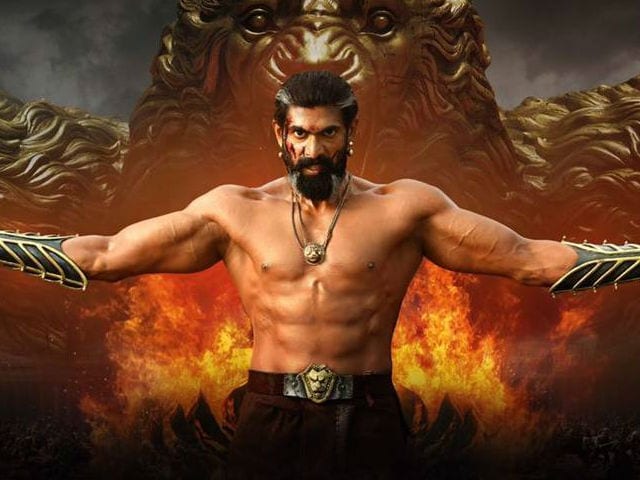 Highlights
Rana Daggubati says after Baahubali he can experiment with roles
People now have confidence in me, says Rana Daggubati
Rana Daggubati played antagonist Bhallala Deva in the series
New Delhi:
Baahubali actor Rana Daggubati
, who plays the role of antagonist Bhallala Deva, said that the film series has increased his 'market value' and now he can try doing different types of films as filmmaker s will have faith in his work. "My approach to cinema is very different. I am sure the film has increased my market value. If not
Baahubali
first part, it would have been tough for me to bring something like a submarine war film (
The Ghazi Attack
) alive in India. Now, I can do a lot of alternative things and tell different stories in different languages as that's what interests me. I can now get a lot of films green-lit. It was hard to do that earlier. People now have confidence in me. There will be more and more studios and makers interested in doing the work I believe in," he told news agency PTI.
Rana Daggubati plays Bhallala Deva, ruler of Mahishmathi, who plots to get his cousin Mahendra Baahubali killed because of his popularity among the subjects. In the end, Bhallala Deva battles his nephew Mahendra Baahubali, who is avenging his father's death.
Of being a part of S S Rajamouli's magnum opus, Rana Daggubati said: "By working with such an amazing team you learn a lot. From Rajamouli to Prabhas, everyone is a veteran in their space. It has been five years with them. I have learnt a lot from them. The experience of working on the movie will have a reflection in whatever I will do in the future," he said.
Baahubali 2
received an overwhelming response with the film
making above Rs 100 crore on the opening day
. Rana Daggubati said that
Baahbali 2
may change the way films are made in India. "We went over-budget in the first part but that never stopped us. The producers, the actors and the filmmaker, everyone just stayed in. It took us five years and finally it is out. It is overwhelming. To see what we made is even bigger than what we imagined is surreal. It is beyond being a regional film; it is a national film. I believe it is truly the first franchise film India has ever had," he told PTI.
Baahubali 2
also stars Anushka Shetty, Sathyaraj, Ramya Krishnan and Sathyaraj.
Rana Daggubati will be next seen in a Telugu political thriller film, for which he will soon start shooting. He has also signed up for a romantic film set in 1945.
(With PTI inputs)