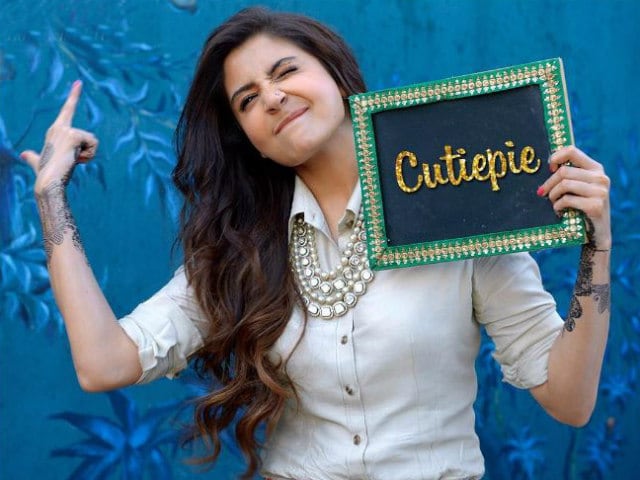 Highlights
'I haven't thought about marriage yet,' said Anushka
'I have done everything in my life very normally,' she added
Virat, Anushka were spotted at Manish Malhotra's 50th birthday party
New Delhi:
It's been a very eventful year romantically for actress Anushka Sharma, who is believed to have
broken up with cricketer boyfriend Virat Kohli
at some point and then gotten back together. On Monday night,
they were spotted, very obviously together
, at designer Manish Malhotra's 50th birthday party and later, Anushka was asked at an event in New Delhi about possible wedding plans. (Aside - notice how it's always the women who are asked about getting married?) "Marriage is on the cards, but I don't know when will it happen. I haven't thought about it yet. I have done everything in my life very normally.
And marriage is definitely there on my agenda in life
. But I don't know when will it happen," Anushka said, reports news agency PTI.
That's an answer as measured as when she confirmed that she and Virat were dating back in 2014. "We are two normal young people in a relationship," Anushka had said then, "We are not hiding anything."
In February this year, the romance appeared to have ground to a halt when fans noticed that Virat had unfollowed Anushka on social media. He posted, deleted, then reposted a picture of himself captioned 'Heartbroken' on Instagram. But then, after Virat's strongly-worded online defence of Anushka who was trolled as per usual after a T20 match, a reunion seemed to be on the cards. Anushka Sharma and Virat Kohli were pictured out for dinner in Mumbai in April and then were sporadically spotted together in the subsequent months. This binary appears to be intact now.
At the Delhi event, Anushka also spoke about how the film industry is making more films with married actresses. "I feel things are changing now. Actresses are working at same pace even after getting married or having kids. This is an amazing time for women in industry. I also would like to continue things like a normal person (after marriage). It is important to be that way. I didn't like when people said that actresses have a shelf life," she said, reports PTI.
She also attributed rising divorces to the emancipation of women. "I am a very basic person. I still believe marriage happens only once and you have to sustain it. But I guess divorce rate is increasing in the country because the woman is changing. Their thinking is changing, the equation they used to have with men is not same anymore. Women are financially independent and they are not looking for a life partner so that they can have a secure life. They want someone who is compatible to them. I feel one has to constantly work to sustain the marriage. No relationship works without putting in efforts," she said.
The 28-year-old actress, who guards her privacy fiercely, also said, "I friendzone guys very quickly. I always draw a line. In the industry Ranbir Kapoor is a very good friend. We have recently worked a lot together and share a good bonding."
Anushka Sharma starred in two big movies this year -
Sultan
with Salman Khan and
Ae Dil Hai Mushkil with Ranbir
and Aishwarya Rai Bachchan.
(With inputs from PTI)