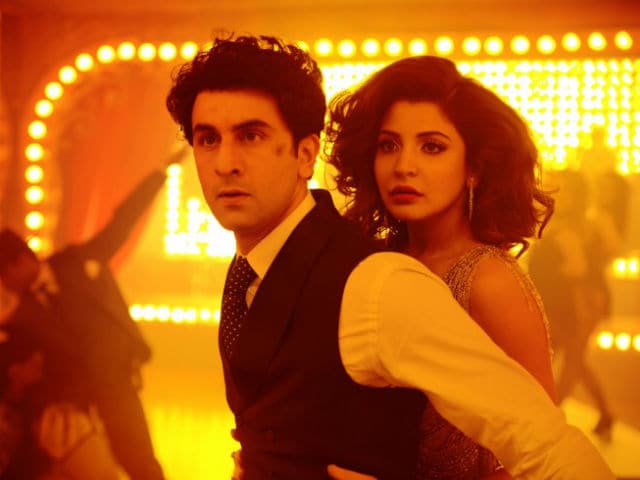 Highlights
I have made films with less money: Anurag Kashyap
After Bombay Velvet, Anurag Kashyap realised that he 'can't make biopic'
'Nawazuddin does not carry his past success with him,' said Anurag
New Delhi:
Filmmaker Anurag Kashyap said that he has always made films within a limited budget.
When Mr Kashyap was asked whether the failure of his last film
Bombay Velvet
was on his mind while making
Raman Raghav 2.0
, he told PTI: "No, not at all. The mood of my film is always decided by the kind of story I am going to tell, the kind of money and the time I have for it. All my life, I never had enough money to make my films. I have made films with less money. I know how to do that. That has always been my training."
"If I am making
Raman Raghav 2.0
in Rs 3.5 crore, I know how to make it look like it was made in Rs 13 crore," said Mr Kashyap.
Another factor that was liberating for Mr Kashyap was taking on a more contemporary version of the
Raman Raghav 2.0
rather than making the planned biopic on the infamous serial-killer, who operated in 1960s Mumbai.
"I knew I was not making a biopic so I was not limited by facts. Another advantage that I had was that not much is known about this guy. I know a lot more than other people because I worked on Sriram Raghavan's documentary," said Mr Kashyap.
"Vasan Bala (scriptwriter) had access to a lot of research material. We had the script for the biopic for the longest time. After
Bombay Velvet
, we realised that we can't make a biopic. So, I decided to make
Raman Raghav 2.0
and it liberated me and allowed me to play more with my story," said Mr Kashyap.
Mr Kashyap said that
Raman Raghav 2.0
is a disturbing film but there are humorous bits too.
"Without humour, we can't survive anything. I know it is a very dark and disturbing film so it is very important to have humour. It kind of gives the breathing space to the film. The humour is also dark. People laugh because they are uncomfortable but they can't figure out the character. I use it consciously," said Mr Kashyap.
Nawazuddin plays the titular role in
Raman Raghav 2.0
. Mr Kashyap said that they trust each other immensely and are quite exacting when it comes to doing something unexpected together.
"Actors keep repeating what has worked for them in the past because they feel secure in the image that the audience has for them. But Nawaz does not carry his past successes with him. He knows that something unexpected is expected from him. He is very secure and confident about that. When we are together, he comes with a lot of security, which allows me to go out and play with him. We start by thinking that what we are doing is something that we have never attempted before, together or individually," said Mr Kashyap.
Such was the impact of playing this character that Nawazuddin fell ill during the shooting. "Nawaz fell ill and he was hospitalised. I remember the last day of shooting. The moment the last shot was over, Nawaz and Vicky did a high-five. They were so happy that it was over," said Mr Kashyap.
Mr Kashyap said that he has started ignoring the brickbats that came with
Bombay Velvet
or the fact that some people are calling
Raman Raghav 2.0
his comeback project.
"I have started ignoring it. What can you do? Earlier, they would ask me, 'Why do you make such dark movies?' Now if someone thinks that it is my comeback, then so be it. I have come to terms with it. Now, people can say whatever they want but I will do what I want," said Mr Kashyap.