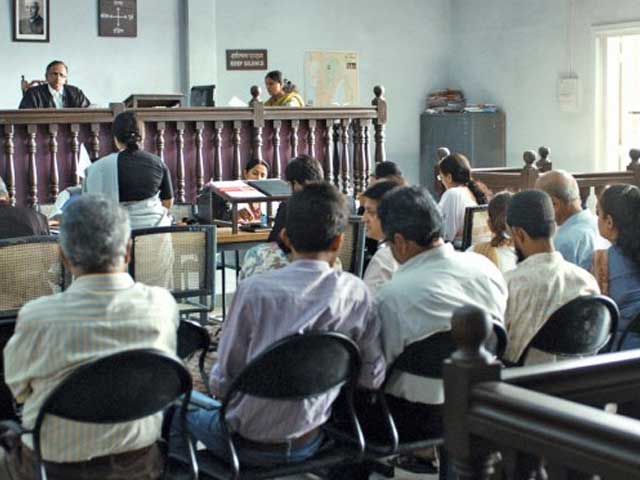 New Delhi:
The 17-member jury headed by filmmaker Amol Palekar has picked the Marathi language
Court
as India's entry for Best Foreign Language Film at the Oscars next year, Film Federation of India secretary-general Suparn Sen told news agency IANS.
Court
, directed by Chaitanye Tamhane making his debut, won this year's National Award for Best Feature Film. (Also Read:
Everybody is Behaving as if I Have Brought an Oscar: Amol Palekar
)
"At every juncture of the film's journey, we have felt that it has given us more than we can ever imagine. Once again, this has come as a genuine surprise to both Vivek (actor-producer Vivek Gomber) and me," Mr Tamhane said in a statement, reports IANS.
"Ever since we started making the film, we kept our expectations low. Especially in this case, since these results tend to be so unpredictable. It just felt like a nice thing to not expect too much. Now that it has actually happened, we would like to thank the jury for their decision and to everyone who has supported the film so far," he added.
In his review of the film, NDTV's Saibal Chatterjee wrote, "A legal procedural like no other,
Court
is a hard-hitting narrative rigorously pared down to its bare essentials. The austere storytelling enhances the searing quality of the film's commentary on a lumbering legal system that is ill equipped, if not altogether disinclined, to serve those outside Indian society's charmed circle." He gave the film 4.5 stars out of 5. (Also Read:
Amol Palekar Will Head Jury to Select India's Entry for Oscars 2016
)
Last month, Amol Palekar told news agency PTI that the process of selecting a film would not be easy. "To select one such film is an enormously difficult task because ours is probably the only industry in the world, which has such wide variety of films. Right from Bollywood
masala
mainstream cinema to regional cinema. In regional films also, we have the same segmentation (commercial and non-conventional). We also have some exciting parallel cinema happening. We will try our best with the collective wisdom," he said.
Court
, which stars a mostly unknown cast other than Marathi stage veteran Geetanjali Kulkarni and Vivek Gomber, was tipped to be the favourite in the Oscar race, with fellow Marathi film
Killa
and Cannes hit
Masaan
. Rumour has it that there was strong lobbying from Bollywood producers for Vishal Bhardwaj's
Haider
, Rajkumar Hirani's
PK
, Anurag Kashyap's
Ugly
and the sports biopic
Mary Kom
. The jury also reportedly watched Tamil-Telugu blockbuster
Baahubali
.
Past entries have included Mr Palekar's own film
Paheli
,
The Good Road
and last year's
Liar's Dice
. The last Indian entry to make it to the final five at the Oscars was Aamir Khan's 2001 sports drama
Lagaan
.