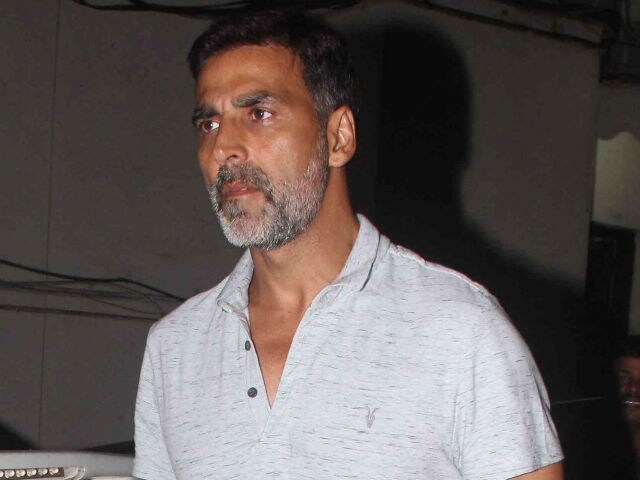 Mumbai:
After spending more than two decades in the film industry and with many hits to his credit, actor Akshay Kumar thinks there is no particular "formula" to create a box office success.
"I think even a bad content film works. Sometimes even a good film doesn't work. I have an experience of 25 years in this industry, and I feel a film comes with its own destiny. There is no formula as such what works and what doesn't," Akshay said in an interview.
The 48-year-old actor said every filmmaker wants to make a content-driven quality cinema, but it is not possible to come up with equally good work every time.
"Everybody wants to make a film that is high in content. Everyone tries to make a
Mughal-E-Azam
, but it is not possible," he said.The
Baby
star is currently working on Raja Menon's
Airlift
in which he plays the role of an influential businessman in 1990, when Iraq invaded Kuwait and more than one lakh Indians were evacuated from a Kuwait under attack. (Also Read:
Akshay Kumar on Why He Does Films Like Airlift, Baby
)
Besides, he is also working on
Housefull 3
and
Rustom
.
Akshay, with action and comedy as his forte, said that he believes in doing varied roles ranging from comedy to drama to action. "I enjoy doing everything. So, I am doing all kind of films," he said.
Of his "comfort zone" when it comes to acting, Akshay said: "I think I am comfortable with comedy and action but a challenging role or a film is most enjoyable. Like this film,
Airlift
and
Rustom
was a challenge, while
Housefull 3
is a comfort zone."