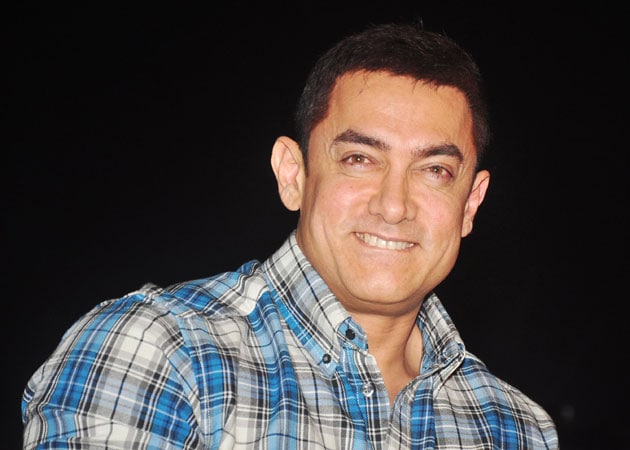 New Delhi:
When a fresh-faced Aamir became an instant teen idol in 1988's Qayamat Se Qayamat Tak, it would have been easy to pigeonhole him as another star kid with a ready-made launch pad to stardom. But in truth, his illustrious family's star had been in decline for almost a decade. His father and uncle, Tahir and Nasir Hussain, had produced, directed, written and acted in such blockbusters as Paying Guest (1957), Teesri Manzil (1966), Caravan (1971), Anamika (1973) and Yaadon Ki Baraat (1973). By the time the Eighties rolled round however, the Hussains' best years were behind them.

Till then, the family had left all attempts at leading man roles to Tahir and Nasir's nephew, Tariq Khan, who starred in lost-and-found formula hits Yaadon Ki Baraat and Hum Kisi Se Kum Nahin but had no success in scoring non-Hussain produced films. That changed with Aamir. As a child, Aamir appeared briefly in Yaadon Ki Baraat and Madhosh (1974). At 19, he made a largely unnoticed debut in Ketan Mehta's Holi (1984). Four years later, he made a blistering breakthrough opposite Juhi Chawla in Qayamat Se Qayamat Tak, a desi version of Romeo And Juliet. In the film, a song and dance number had Aamir singing 'papa kehte hain bada naam karega, beta hamara bada kaam karega' - a prediction that proved over the years to be entirely justified.

As the resourceful, lovable Raj from Qayamat Se Qayamat Tak, Aamir's chocolate boy appeal guaranteed him a top spot at the box office, jostling for space with the other heartthrob of the time, Salman Khan. But it became clear very quickly that Aamir was not going to take the beaten track to fame. His next film was the critically-acclaimed but box office turkey, Raakh (1989) - a dark, gritty examination of violence against women and revenge, a film as far removed from a box office formula hit as could be. Even at twenty something, Aamir showed himself sensitive to cinema that aspired to evolve beyond entertainment and froth. Later, he would appear in films that dealt with themes as diverse as dyslexia (Taare Zameen Par) and disaffected youth (Rang De Basanti).

Over the next few years, he had mixed success. For every Dil Hai Ki Manta Nahin (1991) and Jo Jeeta Wohi Sikandar (1991) there was an Awwal Number (1990) and an Afsana Pyar Ka (1991). His best partnership was with frequent collaborator Juhi Chawla, most notably in Hum Hain Rahi Pyar Ke (1993), but he also starred opposite big name Madhuri Dikshit in Dil (1990) and '80s glamour-girl Farha in Jawani Zindabad (1990). Aamir proved himself a versatile hero, with a flair for comedy that he used to great effect in Andaz Apna Apna (1994), a cult comic caper also starring Salman Khan, Raveena Tandon and Karisma Kapoor.

Other landmark films in Aamir's career were Rangeela (1995), Akele Hum Akele Tum (1995) and Sarfarosh, all of which marked his final break with cutesy romantic roles. Then, in 2001, Aamir produced and starred in Lagaan, an unlikely tale of a colonial-era village forced into playing a game of cricket with their British overlords to get out of a tax trap. As the fiery, idealistic young leader Bhuvan, Aamir trailed clouds of glory all the way from the box office to the next year's Academy Awards. Lagaan was the third Indian movie to make the Best Foreign Film cut, after Mother India and Salaam Bombay, and while it didn't win, it helped overturn the stereotype of the Bollywood potboiler. Like arthouse cinema, mainstream Bollywood could also make films with heart.


Surely after
Lagaan
there was no way but down for Aamir to go? Almost immediately, he proved pundits wrong with
Dil Chahta Hai
(2001). Then with
Rang De Basanti
(2006). Then with
Taare Zameen Par
(2007). Then with
3 Idiots
(2009). And lately with
PK
(2014). On TV show
Satyamev Jayate
, Aamir took a hardhitting look at social injustices. The debut episode, focusing on female foeticide, broke the Internet, dominating Twitter trends. Unprecedented surfer traffic brought down the
Satyamev Jayate
website. Like Amitabh Bachchan and Shah Rukh Khan before him, Aamir had conquered television. Now, at 50, Aamir prepared to play Mahavir Phogat, the father of Indian women wrestlers Geeta and Babita.
Aamir was already married to childhood sweetheart Reena at the time of his Bollywood blast off in
Qayamat Se Qayamat Tak
, news that then broke any number of hopeful female hearts around the country. They have two children. Aamir and Reena's 15 year marriage ended in 2002. In 2005, Aamir married Kiran Rao, who he met on the sets of
Lagaan
. In December 2011, the couple announced the arrival of their son, Azad, who they said was born via a surrogate mother.
Aamir has also shown a passion for causes he believes in. He has participated in Medha Patkar's Narmada demonstrations and in Anna Hazare's anti-corruption crusade.
Some weeks ago, he was criticized by many for dismissing the controversial AIB Roast as a 'violent event.' He has also been accused of having become 'preachy' in his recent films. But, as he clocks a half century, let's celebrate the Aamir who in 2012 made time to attend the Varanasi wedding of the son of auto driver Ram Lakhan, a friend he made while travelling incognito around the country. Not something your average superstar would do.