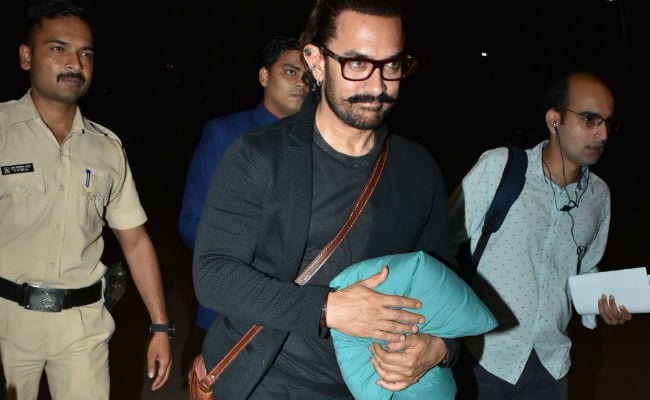 Highlights
Aamir Khan has suggested changes in the script of Mogul
Earlier, Akshay was signed to play the lead role in the film
Mogul is written by Subhash Kapoor, who will also direct the film
New Delhi:
The biopic on T-Series founder Gulshan Kumar appears to have got a new helping hand none other than Aamir Khan. The
Dangal
actor is reportedly considering to co-produce the biopic, titled
Mogul
, if Subhash Kapoor, the film's writer and director, agrees to make a few changes to the script. A source told
mid-day
that Aamir wants the film to focus on Gulshan Kumar's "underdog story" with minimal references to the underworld. "The screenplay is currently being tweaked to make it more about Gulshan's rise from being a fruit juice vendor to the owner of the biggest music label in the country. Aamir is a big believer in underdog stories," a source told
mid-day
.
"Aamir wanted the underworld details to be reduced. The alleged role of the underworld in Gulshan's death will be eliminated. The film will just touch upon these topics," the source added. Subhash Kapoor declined to comment on the latest development saying, "I am under an NDA with T-Series."
Initially, Akshay Kumar was signed to play the role of Gulshan Kumar in
Mogul
. However, due to creative differences Akshay opted out of the film and
also returned the signing amount
. Before Akshay had quit, Tulsi Kumar (daughter of Gulshan Kumar) had said that
Akshay was the "perfect" choice for the role
. As per the
mid-day
report, the filmmakers are still looking for an actor to play the role of Gulshan Kumar.
Aamir Khan is currently filming
Thugs Of Hindostan
and he's reportedly planning to adapt the
Mahabharata
on the big screen.