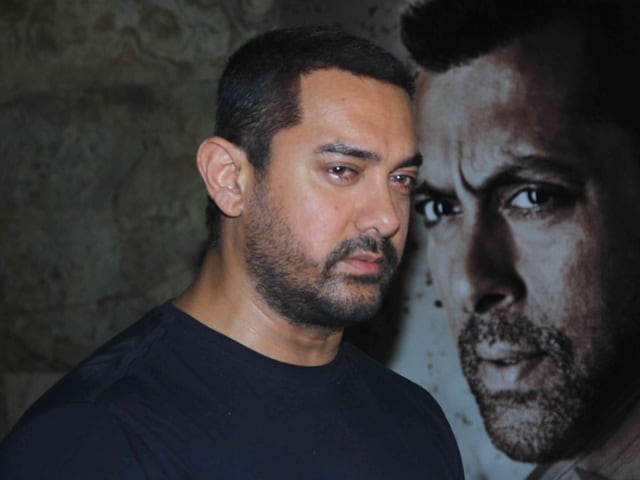 Reader, in the unlikely event that you happen to be seated next to Aamir Khan at a movie, make sure you have an XL-sized pack of tissues. Because he's going to cry all over himself and you.
Aamir, 50, bawled like a baby when he watched upcoming film
Katti Batti
, starring his nephew Imran Khan and actress Kangana Ranaut. Director Nikhil Advani told NDTV, "It's a tearjerker. The last 22 minutes and I literally had to sit and hold the tissue box for Aamir. He has copious tears! And he was crying and crying and crying. And I was so happy."
It wasn't just that once, Nilkhil said. The floodgates were opened several times: "You watch it once that's great. After that, he sat with me 10 days in the edit and every day he would cry! Everyone would be like - '?' And he would be like, 'I can't help it
yaar
.'"
Corroboration from Imran: "Properly he cries! And the thing is, even later on. So he's watched the film, he's given us feedback, he's watching this section for the second or third time and he's..." *mimes wiping tears*
Here's why we can totally believe that. A little over a month ago, Salman Khan's
Bajrangi Bhaijaan
made Aamir so weepy that he required a towel to wipe his tears and hadn't finished doing so by the time he exited the cinema - much to the delight of the cameras. (Also Read:
Salman Khan Made a Little Girl and a Grown Man Cry
)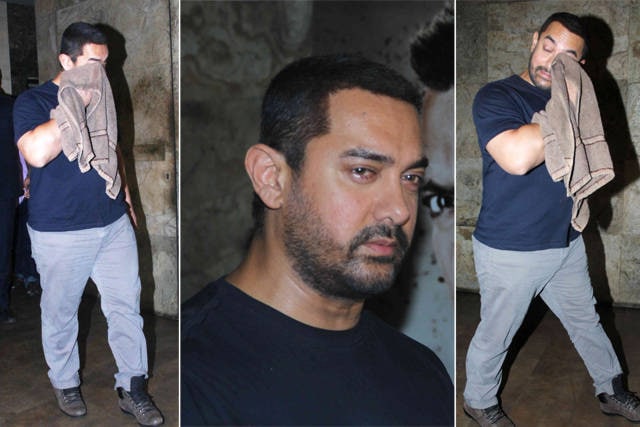 Aamir's tears are apparently legendary. Last week, Twinkle Khanna told the audience at her book launch that her husband Akshay Kumar cries at the movies "like Aamir." (Also Read:
10 Secrets Twinkle, Aamir, Akshay, KJo Revealed About Each Other
)
The 50-year-old actor, who's about to start filming sports biopic
Dangal
, is currently trending on Twitter and some of the jokes are too funny not to reproduce here - we're sorry, Aamir.
What if Aamir Khan is just allergic to watching movies?

- Rohan (@mojorojo) August 24, 2015
Kiran Rao: I want to tell you something Aamir Khan: I am all tears

- Gautam (@gautamverma23) August 24, 2015
Aamir Khan's favourite childhood song: "Rote rote rona seekho, haste haste ronnaa"

- Gautam (@gautamverma23) August 24, 2015
Aamir Khan about to drown in his own tears pic.twitter.com/uNFwo5Cjn2

- Champ from Westeros (@BolshoyBooze) August 24, 2015
Aamir khan cries at speed of 6 litre/hour.

- A (@Insane_chorri) August 24, 2015