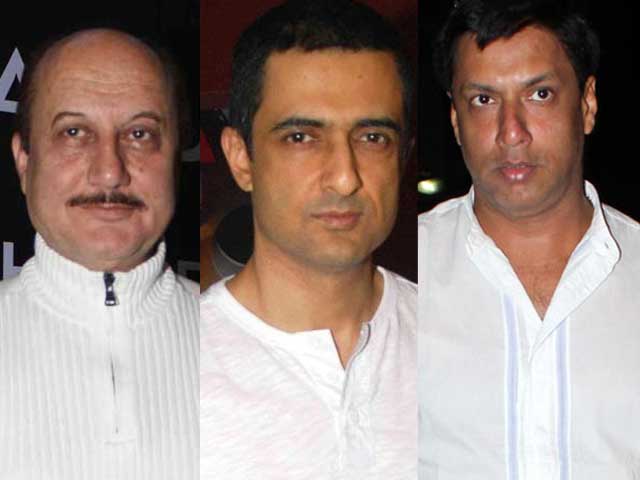 Bollywood celebrities and Kashmiri Pandits Anupam Kher and Sanjay Suri have expressed solidary and support to the victims who were displaced from the Kashmir Valley due to militancy 25 years ago.

Anupam, a veteran actor, changed his Twitter account's display photograph to a black one with #25YearsofKPExile written in red. He has urged his followers to do the same.

He tweeted:

In solidarity with Kashmiri Pandits who complete 25 years in exile today, please change your DP. #25YearsofKPExilepic.twitter.com/CfGu6VyyxE"

- Anupam Kher (@AnupamPkher) January 19, 2015
Actor-producer Sanjay Suri also expressed his grief on the microblogging site.


He tweeted:
25 yrs gone! Kashmiri Hindus who complete 25 years in exile today. #25YearsofKPExile#displaced#LostHome

- sanjay suri (@sanjaysuri) January 19, 2015
Filmmaker Madhur Bhandarkar also spoke his mind though not being from the community.

He tweeted:

When one is displaced from their roots the trauma is beyond words.This exile is etched with deep pain in every heart #25YearsofKPExile#Hope

- Madhur Bhandarkar (@imbhandarkar) January 19, 2015