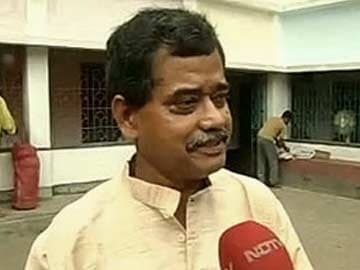 Thursday's electoral fight in West Bengal - for six seats in the northern part of the state - is almost a do-or-die battle for the Congress.
(India Votes 2014: coverage)
Five of the seats are held by the party and one by the Left Front.
But the Trinamool Congress, whose presence in this part of the state is weak, is trying very hard to pull off some major upsets.
(Election Commission officials heckled in West Bengal)
Will the party succeed in its endeavour?
In the Trinamool's line of fire, among others, is Abhijeet Mukherjee, son of President Pranab Mukherjee and the sitting Member of Parliament from Jangipur.
Campaigning for the six seats ends at 5 pm today.
Mr Mukherjee even campaigned on a bicycle at Jangipur, a constituency once represented by his father.
After Mr Mukherjee went to the Rashtrapati Bhavan in 2012, Abhijit won the by-poll by a slim margin of 2,500 votes.
The Trinamool had not even fielded a candidate in the 2012 by-poll. This time the party has fielded Haji Nurul Islam, and Mr Mukherjee is facing a tough fight.
"Whenever I am going, there is a crowd. Though a crowd does not mean votes, it is a very positive environment," he said.
Equally tight is the fight in the four other seats held by the Congress.
(Furious Mamata dares Election Commission to transfer officials in Bengal)
Party leader Mausam Noor had won Malda North by 60,000 votes, but this time he is contesting against Soumitra Ray, a folk singer fielded by the Trinamool.
The party is on a safer wicket in Malda South, where Congress' AH Khan Chowdhury had won by 1,36,000 votes in the 2009 elections.
In Murshidabad, the Congress had won with a margin of only 8,000 seats.
In Raiganj, the electoral contest is akin to an ugly family fight.
Incumbent Congress MP Deepa Das Munshi is contesting against her husband's brother Satya Ranjan Das Munshi, the Trinamool candidate. CPI-M leader Mohammad Salim and BJP leader Nimu Bhowmik are also in the fray.
(A poster in Mamata Banerjee's Bengal that lampoons Election Commission)
But Ms Das Munshi is undaunted at the prospect of fighting against a family member.
"At home or outside, the Congress will win here and people will definitely bless me. I am 100 per cent sure about that," she says.
Her brother-in-law, incidentally, is equally confident about his chances.
"Family relationships are fine, but political relations are on the field," he said.
Finally, in Balurghat, both Trinamool leader Arpita Ghosh and Congress leader Om Prakash Misra are hopeful about the outcome.
In the 2009 general elections, the Revolutionary Socialist Party candidate had won the seat with a margin of merely 5,000 votes.
But Ms Ghosh is one of the Trinamool leaders who have been called in for questioning in connection to the Saradha chit fund scam and her political opponents are using that to the hilt while campaigning against her.
(Mamata Banerjee is facing the heat over Saradha scam this election season)
"I had hoped the opposition will fight politically and not resort to slander and disinformation. But I see they have stuck to disinformation and slander," said Ms Ghosh, who has promised to meet the Enforcement Directorate on April 24, the day after the Lok Sabha polls.
In 2009, the Congress -- then an ally of Trinamool - had won six seats in Bengal.
While Thursday's election is crucial for Congress, for the Trinamool Congress, it is a chance to make inroads into north Bengal.