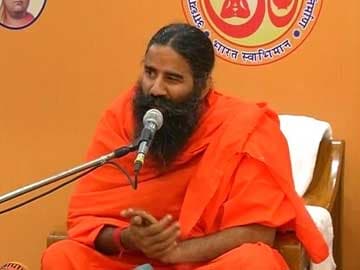 Lucknow:
Yoga guru Baba Ramdev today faced more heat following his controversial "honeymoon" remark against Congress Vice President
Rahul Gandhi
, with authorities banning all his meetings in Lucknow till May 16, when results of the general election will be announced.
(Elections: full coverage)
Mr Ramdev had, at a gathering in Lucknow on Friday, said
Mr Gandhi "goes to houses of Dalits for honeymoon and picnic
."
He later apologized for the remarks
which the Congress had slammed as "anti-Dalit."
"The district administration had earlier taken an affidavit from Ramdev that only yoga programmes will be held by his organisation and that no remarks will be made which could hurt any religion or community," a senior official told the Press Trust of India, justifying the ban.
The move comes a day after the Election Commission issued fresh guidelines against making "malicious" statements about the private life of individuals. The commission had also warned that those defying orders would not be allowed to hold programmes during polls.
(After Ramdev's 'honeymoon' remark, Election Commission issues fresh guidelines)
The directive came on the back of complaints received by the Commission about certain organisations using their programmes for electioneering.
Mr Ramdev, who has often declared his support for BJP's prime ministerial candidate
Narendra Modi
, had earlier refuted Congress' allegations that he was campaigning for the BJP at his yoga camps.
The party today stepped up its attack on the yoga guru and demanded his arrest.
"He has insulted the Dalit community... there are certain crimes which cannot be pardoned," Congress leader Rashid Alvi said.
Yesterday, Mr Gandhi's sister, Priyanka Gandhi Vadra, who has aggressively hit out at opponents recently for attacking her family, said, "I will not respond to such vileness."
Two separate cases have been filed against Mr Ramdev over his remarks that has also drawn angry reactions from Dalit activists and parties like Mayawati's BSP.