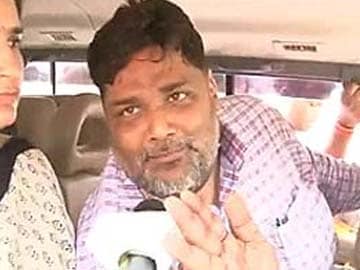 Patna:
Controversial former MP Rajesh Ranjan alias Pappu Yadav today joined Lalu Prasad's RJD and was promptly rewarded with a party ticket to contest from Madhepura, where he will face JD(U) leader Sharad Yadav.
Welcoming the four-term MP in his party, Prasad lauded Yadav for his "contribution in strengthening secular forces" in Bihar for more than two decades.
Yadav said that though he had never left the RJD, he was forced into wilderness after being convicted for life by a CBI court in 2008 in the Ajit Sarkar murder case due to which he had to spend many years behind bars.
Reviving his political career after being exonerated by the Patna High Court late last year in the case, Yadav said that he would discharge whatever responsibility the RJD supremo assigned to him.
The former MP had hopped from the RJD to LJP and the SP during his controversial over two-decade-long career during which he was thrice elected to the Lok Sabha as an independent from Madhepura and Purnia parliamentary seats.