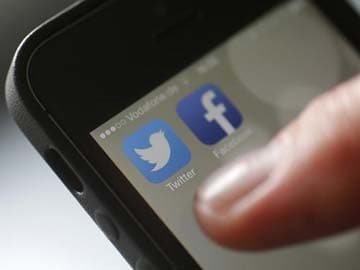 Lucknow:
Candidates contesting the forthcoming Lok Sabha elections will now also have to reveal the expenditure incurred for publicity on social networking sites, an official said on Thursday.
This follows a decision by the Election Commission of India (ECI) to bring social media and websites under the ambit of publicity tools like newspapers and television, said Umesh Sharma, chief electoral officer (CEO) of Uttar Pradesh.
Any form of activity by Lok Sabha candidates on social networking sites, blogs and other websites will be added to their poll expenditure, said Ashutosh Rout, director general (ECI), adding this was being done for the first time.
The Monitoring Committee and Media Certification (MCMC) has been further strengthened for this purpose, poll panel officials said.
The Lok Sabha contestants this time will be asked to fill in their e-mail IDs, social media accounts details along with other personal and professional details on their nomination papers.
Poll panel officials say they recognised the strength of social media in publicity and were wary that some politicians might try to hoodwink the poll panel in fudging election expenses by taking the social networking route.