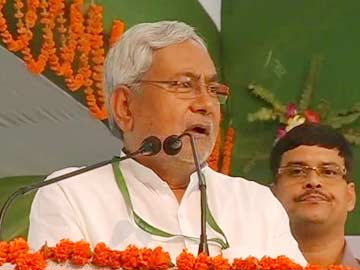 NDTV's opinion poll for Bihar shows that Chief Minister Nitish Kumar's decision to break up with the BJP may be his worst mistake. His party is likely to suffer big losses in the national election.
The BJP and its allies are expected to win 21 of the state's 40 seats, a gain of nine since the 2009 polls. Mr Kumar's Janata Dal United, however, is set to win just six seats, a sharp drop of 14 from the previous election.
Mr Kumar had ended his 17-year alliance with the BJP last summer over its decision to project Narendra Modi as its prime ministerial candidate.
Lalu Yadav's RJD is likely to win 11 seats in partnership with the Congress, which means a gain of five seats. The two parties had contested separately in 2009 after failing to forge a seat sharing pact.