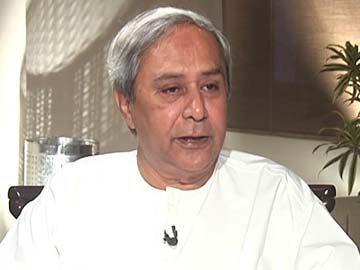 Bhubaneswar:
After senior Janata Dal leader and former Odisha chief minister Biju Patnaik passed away in 1997, his younger son Naveen was anointed as his political heir. A writer and a connoisseur of arts, he was, at first, reluctant to take over his father's mantle, but was eventually persuaded to fill the vacuum that had been created. (
Naveen Patnaik Takes Oath as Chief Minister for Fourth Term in Odisha
)
Some 17 years down the line, Naveen has metamorphosed into a confident and consummate politician who has not only checkmated his rivals, but has also steered Odisha out of the category of backward states. His track-record as the state's chief minister for the last 14 years remains unblemished, and efforts by his opponents to besmirch his reputation by hurling allegations of corruption against him have come unstuck. (
Also Read: Naveen Patnaik Doesn't Rule Out Support For BJP
)
A bachelor who is still not comfortable talking in native Oriya language, Naveen, 67, has won a record fourth term as the chief minister of Odisha. In the Lok Sabha, his party improved its tally, walking away with 20 of the 21 constituencies. In 2009, it had won 14. (
Full coverage: Elections 2014
)
Born to Gyan and Biju Patnaik on October 16, 1946, Naveen obtained his senior Cambridge certificate from the elite Doon School. He completed his graduation from Kirorimal College, Delhi University. He dabbled in the world of arts after finishing his education, and was a founder-member of the Indian National Trust for Art and Cultural Heritage, or INTACH. (
Also Read: Will remain equidistant from BJP, Congress: Naveen Patnaik
)
However, his father's death in 1997 compelled him to join politics. He entered the Lok Sabha in the same year after winning the by-election from Aska. A year later, he broke away from the Janata Dal to float his own party, the Biju Janata Dal, and secured a partnership with the BJP. He became a Cabinet minister in the Atal Bihari Vajpayee government in 1998. Two years later, after the BJD-BJP alliance was voted back to power in Odisha in 2000, he was crowned the chief minister.
The alliance came under stress after the Kandhamal riots of 2007-08, and in 2009, Naveen abruptly terminated his party's 11-year-long arrangement with the BJP just before the polls for the Lok Sabha and the state assembly. Contesting the polls alone, the BJD confounded its detractors by winning 14 of the 21 seats in the Lok Sabha and 103 of the 107 seats in the Odisha assembly.