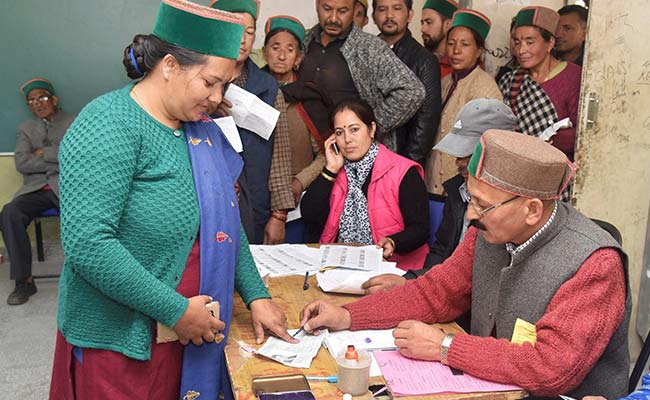 Shimla:
With just a few hours before the
counting of votes
begins in the
Himachal Pradesh Assembly polls
, both the ruling Congress and the opposition BJP are confident of their victory. Himachal Pradesh has had alternating governments between the BJP and the Congress in the last 24 years.
The current estimates in exit polls for the 2017 Himachal Pradesh Assembly elections suggest the BJP would easily bag 47 out of the 68 seats and the Congress would have to settle for 20. But the Congress has dismissed the exit poll results.
Chief Minister Virbhadra Singh, who "could well read the mood of the people of the state", said the actual results would be the opposite of the exit poll projections.
"I am confident that 'mission repeat' would be achieved and tall claims made by the BJP would be proved wrong," he said.
Mr Singh said he has been to every single pocket in the state during the election campaign and knows that the Congress is in a strong position.
"Congress party has always fought on the issue of development and in the last five years, the state has seen rapid development," Mr Singh added.
Former Chief Minister and senior BJP leader Prem Kumar Dhumal, however, is positive that the results would be the same as projected in the exit polls. Mr Dhumal, who was declared the chief ministerial face of the BJP towards the end of the campaign, said the BJP would win more seats than projected in the exit polls.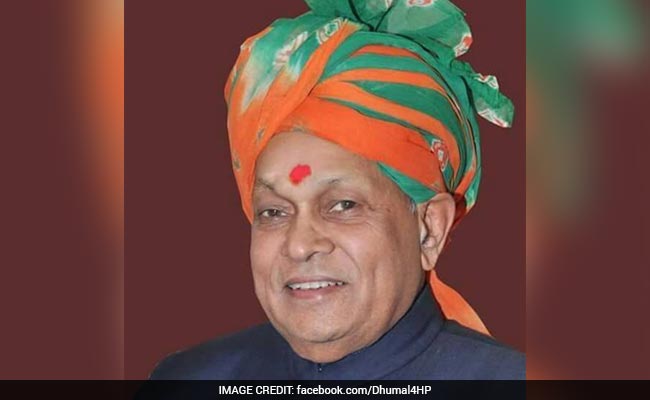 For Himachal Pradesh, a political party needs 35 seats or more in order to form the government. The previous assembly elections in 2012 had been a close contest with the Congress winning 36 seats while the BJP had won 26 seats.
Thus, the predictions of the BJP winning in the 2017 Himachal Pradesh assembly elections, if they translate into reality, are sure to be a huge blow to the Congress and to Mr Singh, who is and has been the face of the Congress in Himachal Pradesh.
The exit poll estimates assume even more importance as voter turnout on November 9, the polling day, was 74 per cent.
Along with the prediction from the exit polls and NDTV's poll of exit polls show the BJP retaining Gujarat, the results from Himachal Pradesh could be a double blow to the Congress and serve as a boost to the BJP.
Counting of the votes in Himachal Pradesh will begin at 8 am on Monday and the results can be tracked
here
, while NDTV's live coverage of the Himachal Pradesh Assembly Elections can be seen
here
.