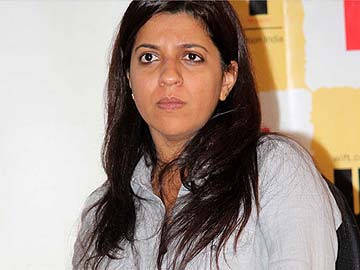 New Delhi:
About 60 members of the film fraternity, some very well-known, have signed an open letter that they say is "a collective appeal to the citizens of India to vote strategically to protect our country's secular character."
The short note, signed by film directors Govind Nihalani, Vishal Bhardwaj, Imtiaz Ali, Zoya Akhtar and Mahesh Bhatt, actor Nandita Das and singer Shubha Mudgal, asks voters to "vote for the secular party."
It names no individual or party. Last week, author Salman Rushdie and sculptor Anish Kapoor, both based abroad, were less circumspect. They wrote an open letter published by UK's 'The Guardian' newspaper with the headline, "If Modi is elected, it will bode ill for India's future."
(Read: Salman Rushdie, Anish Kapoor lead anti-Modi charge in UK media)

The Rushdie letter, also signed by filmmaker Deepa Mehta, and another written by academics, professors and artists in India have questioned
Narendra Modi's
secular credentials.
The BJP says they reflect prejudice. "These so called intellectuals respond and react and are trying to spread a certain image to create fear in the minds of voters but that's not working. They are quiet on other issues and only speak on those convenient for them. What can we say? It's a democracy. They are free to say what they want," said the BJP's Prakash Javadekar.
There is debate whether such public appeals reflect an anxiety over Mr Modi's politics or if this is just scare mongering by a section of society.
Delhi-based activist and writer Sohail Hashmi says, "This is not scare-mongering...Already we are seeing that with Modi there is no space for dissent. This has huge implications for the future."
Not all of Bollywood is anti-Modi. Superstar Salman Khan's father, Salim, a noted script-writer, today launched the Urdu version of Mr Modi's official website.
(Read: Salman Khan's father launches Modi's Urdu website)
Mr Khan, who has scripted Bollywood blockbusters like Sholay and Deewar, said he shares a "personal relation with Narendra Modiji" and denied that this was a "BJP strategy for Muslim voters."