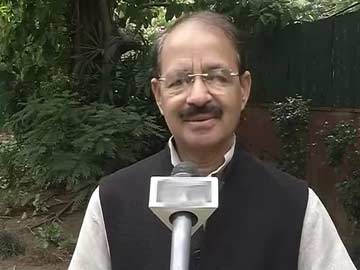 New Delhi:
Congress today snubbed party leader Rashid Alvi for his suggestion projecting Trinamool Congress (TMC) chief Mamata Banerjee as secular forces leader to keep Narendra Modi out of power.
"Whatever Alvi has said it is his personal opinion and we have not discussed anything like that within the party", party General Secretary Shakeel Ahmed told PTI.
Party spokesman Randeep Surjewala also spoke in a similar vein insisting Congress "rejects any such assumption before the declaration of poll results".
Earlier in the day, Mr Alvi suggested West Bengal Chief Minister Mamata Banerjee be elected as the leader by regional secular forces to keep BJP out of power.
Mr Alvi's remarks had come on the eve of the results of the Lok Sabha elections.
Mr Alvi told PTI, "It may be difficult for us to form the government but all secular forces should come together to keep Narendra Modi away from power."
"I suggest that regional parties should elect Mamata Banerjee, who is secular, competent and honest beyond doubt, as their leader," he said.
Mr Alvi's suggestion had come under attack at a meeting of the Congress spokespersons held this evening with some even wanting that a show cause notice be issued asking him why disciplinary action should not be taken against him, the sources said.
There was also resentment at the meeting over Mr Alvi's frequent appearance on TV channels despite being removed as the spokesman some time ago, the sources said.