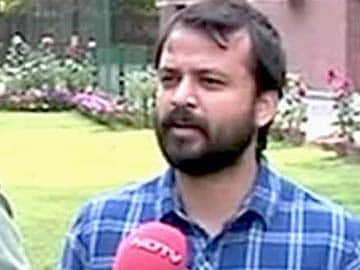 New Delhi:
Aam Aadmi Party or AAP candidate Ashish Khetan today released the manifesto for the New Delhi Lok Sabha constituency with its focus on public participation in projects and security of women.
The manifesto appeared more like a broad replica of what the party had promised during the Delhi Assembly elections. (
Full coverage:India Votes 2014
)
"Party's agenda has been decentralisation and Swaraj and people should be consulted before their funds are spent. I, as an MP, will put pressure upon all three tiers of administration- municipal, state and central- to ensure responsible and inclusive utilisation of funds," Mr Khetan said at the launch of the manifesto at the party office today.
"Urban infrastructure is in bad shape in the New Delhi constituency. Architects, urban planners and ordinary men will be encouraged to participate in the decision-making process," said Khetan, who will be contesting against Ajay Maken of Congress and BJP's Meenakshi Lekhi in the constituency.
The journalist-turned-politician said that for increased safety of women, he will eliminate 'dark spot' areas in the constituency and also establish special women and child welfare centres in every assembly segment.
He said that he will also work on police reforms and strive to bring Delhi Police under the state government.
"It is important to bring the Delhi police under the state government to fix up the responsibility and we will strive for this," Mr Khetan said.
He also said that he will ensure electricity supply of up to 400 units per month at subsidised and affordable rates and 20 kilolitres of piped water to every household.
In his manifesto, Mr Khetan has also promised to look into education, sanitation, health and work for betterment of government servants in the constituency.