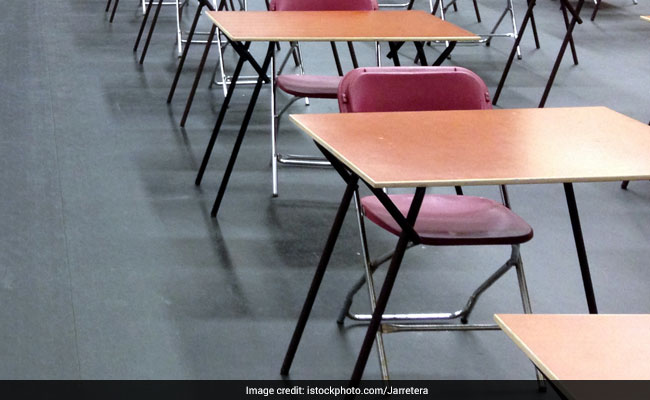 New Delhi:
The Uttar Pradesh Government will take help from Special Task Forces (STF) and local agencies to check malpractices in board exams. In order to restrain 'education mafia' the state government has decided to keep an eye on centres infamous for mass cheating. This year Board exams in the State will begin on 6 February. A total of 6637018 students have registered for the exam which will continue till 12 March.
Several incidents of copying and mass cheating hit headlines during board exams. Earlier the government had made it compulsory to install CCTV cameras in exam centres.
'The objective is "copying-free examinations" and preventing the education mafia from doing mischief. Copying mafias have been identified. Local education officers have also been asked to take help of local intelligence during examinations to keep an eye on their activities,' said Dinesh Sharma, Deputy Chief Minister who holds the education portfolio. 'We have studied all the possible ways and means of unfair means during the examinations. Those appearing in an exam impersonating someone else or involved in changing answer sheets before they reach evaluation centres will not be able to do so. Effective measures have been taken,' he further added.
The measures to prevent cheating include frisking students before they enter the examination halls, dividing centres in sectors, appointing administrative officers as sector magistrates and issuing prohibitory orders within 100 metres of the centre.
Last year, 1862 candidates were caught cheating in board exams. The overall pass percentage for Class 10 was recorded at 81.18 per cent and 82.62 per cent for Class 12.
(With Inputs From PTI)
Click here for more
Education News