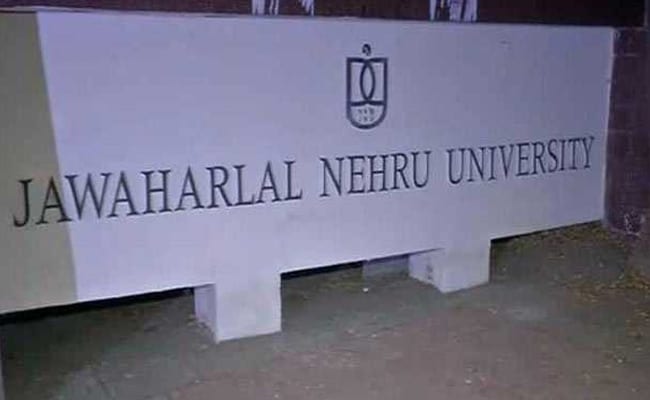 New Delhi:
Though the Jawaharlal Nehru University (JNU) authorities call it a 'check', early morning raids in the hostel rooms have riled its students, with many of them accused the administration of attempting to malign the university's scholars, especially its women. The students and research scholars from the residential university from the capital have alleged that group of security personnel led by lecturers entered the rooms of women and men students several times recently.
"Many girls found in boys' rooms," a newspaper headline screamed after one such check.
Today, students claimed 20-25 security guards led by JNU academic Buddha Singh entered the rooms, including those in the women's hostels, on October 5, reported Press Trust of India.
According to Satarupa Chakraborty, a former office bearer of JNU Students Union, the wardens of various hostels came for raids after 5 am.
"JNU being a residential campus has always maintained its character and built an atmosphere of mutual trust and respect. But this raid was just the opposite. The wardens didn't even knock," said Ms Chakraborty.
Neither Vice Chancellor M Jagadesh Kumar nor Registrar Pramod Kumar commented on the issue when contacted by PTI.
Mr. Singh confirmed that the checks had taken place in hostels, but refused to elaborate further.
JNU Teachers' Association president Ayesha Kidwai said the attacks were "nothing short of social terrorism".
JNUSU general secretary Duggirala Srikrishna told PTI that, efforts are on to incite hatred against the varsity, pointing out that last year there were stories about 3,000 used condoms being found in JNU every day.
In 2016, amidst the raging February 9 row, Gyandev Ahuja, BJP MLA from Ramgarh in Rajasthan's Alwar district stoked a controversy by alleging that the premier university is a hub of sex and drugs where over 3,000 used condoms and 2,000 liquor bottles are daily found.
Students termed the events are created and spread to defame JNU and its image of gender justice.
(With Inputs from PTI)
Read also:
JNU Teachers' Body Calls For 'Public Inquiry' Against Vice Chancellor
Still No Clue About Missing JNU Student Najeeb Ahmad, Najeeb's Mother Detained Outside Court
JNU Student Najeeb Ahmad Missing For Last One Year: The Story So Far
'Stop Victimization Of Prof. Nivedita Menon Of JNU': Academics, Artists, Activists Write To President Ram Nath Kovind
Click here for more
Education News